Dubai Film Market (DFM) features several companies that will demonstrate how quickly virtual reality (VR) content is evolving, and the many different ways in which the technology is being deployed.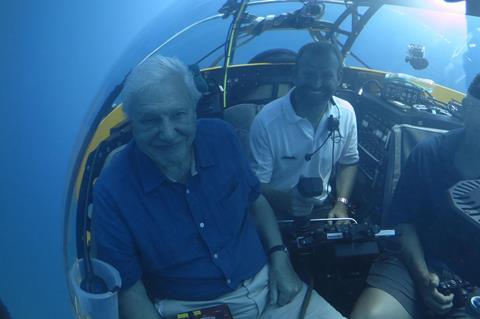 Participating in the market are companies such as France's DV Group with its VR experience, Alice, The Virtual Reality Play, which combines elements of both cinema and theatre and was a big hit at this year's Venice film festival.
"People who produce VR often come from a video games background, but we want to demonstrate how it can also be used to recreate the experiences you have when watching a film or a play," said DV Group partner Julien Abbou. "We are different to cinema, but have the same objectives; we want people to feel emotions, discover characters and be involved in a story, albeit one that is constantly changing."
Meanwhile, US and UAE-based Blink Studios will demonstrate how the company is using 'Mixed Reality' (MR) to create children's and family content. Unlike VR, which takes the user into a completely virtual environment, MR overlays holographic images on top of what the user can see in real life.
"Parents are uncomfortable with their children disappearing into a different reality, but with MR you won't walk into a wall and you can share the experience with other people," said Blink Studios executive producer Nathalie Habib. The company will be demonstrating Microsoft's Hololens MR headset at DFM, along with Karim & Nour and other MR shows it has produced.
In addition, UK-based Alchemy VR will reveal how the technology is transforming factual filmmaking. The company, which won a BAFTA for David Attenborough's Great Barrier Reef Dive VR, is presenting a masterclass on immersive documentary in the DFM Forum today.
"In Great Barrier Reef Dive VR, the viewer is actually sitting next to David in the submersible as they dive with him into the reef. That's an experience not possible in other forms of filmmaking," said Alchemy VR lead digital creative Daniel Wan.
Other VR companies attending DFM include Russia's VR Tech, which has developed a VR experience that can be used in cinemas; Omnipresenz, an expert in 'Embodied Virtual Reality', which puts users in the body of another person, animal or object; and Dark Corner Studios, which produces VR horror films.