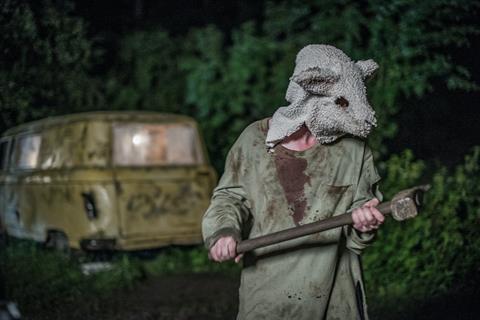 Netherlands-based sales firm Dutch Features has acquired world rights on Emil Krizka's Czech horror Repulse at this week's online European Film Market (EFM).
The film is writer-director Krizka's feature debut, and is a dark drama about two dysfunctional families: one raising their daughter in a luxurious villa, the other an adult son and his mother sharing a remote semi-dilapidated house.
Repulse has its world premiere at Febiofest in Prague in September 2021, followed by a limited release in the Czech Republic; the full release will come in spring of this year.
It is produced by Vratislav Slajer and Jakub Kostal for Bionaut Dark; the duo's credits include Emmy award-winning web series #martyisdead.
"Repulse works with a non-linear time sequence and thus does not allow the viewer to breathe for a second," said Pim van Collem, CEO of Dutch Features. "The film combines various elements of the independent genre, in addition to a surprising narrative structure and a dark visual concept, with a strong sound and music component."