Benelux-based Dutch FilmWorks has picked up Barry Levinson's Harry Haft and Liam Neeson thriller The Ice Road for release in the territory, following deals in Toronto.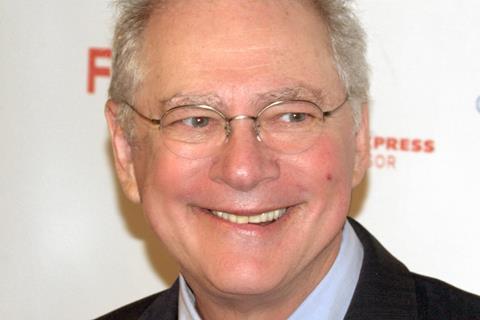 Boxing biopic Harry Haft stars Ben Foster, Peter Sarsgaard and Danny De Vito, and is handled by Endeavor Content. The Ice Road was sold through Lisa Wilson's Solution Entertainment.
Willem Pruijssers, CEO of Dutch FilmWorks, also revealed further details of its new film and TV sales arm, DFW International, which will attend its first market, Mipcom, next month.
The company is also strengthening its ties with local production. It is one of the partners on Lieven Van Baelen's upcoming motor-racing drama Rookie, starring Veerle Baetens (The Broken Circle Breakdown) and Matteo Simoni (Gangsta). DFW will handle sales on the project, now in post-production.
At the AFM, the company will begin international sales on Diederik van Rooijen's Black Widow, a standalone film spin off from popular Dutch TV crime series Penoza. This is due for release in Benelux in November.
Long-term Netflix deal
Pruijssers also confirmed Netflix will stream the second series of Undercover, the first Dutch-language series exclusively available on Netflix worldwide (excluding Germany, France and Belgium). The new series is in production.
Dutch FilmWorks was one of the first Benelux companies to supply product to Netflix and has been working with the streaming giant since 2013.
"In July, we closed a long-term deal with Netflix that we will provide them with local (Benelux) series for the international marketplace," said Pruijssers.
Ready for Mipcom
The company's new DFW sales outfit is led by Angela Pruijssers, vice president of international sales and distribution. Also on the team is Charlotte Henskens, director of international sales, who recently joined from Fortissimo Films.
At Mipcom, DFW International will introduce buyers to Women of the Night, a 10-part Dutch crime series set in the world of high-class escorts and crime; Stanley, a four-part series based on the life of Stanley Hillis, one of the most infamous criminals in the Netherlands; and The Art Dispute, an eight-part documentary series examining stolen art and artefacts.
Alongside its production, distribution and sales activities, Dutch FilmWorks also provides gap financing for films and TV series.
In 2014, around the time the Netherlands set up its cash rebate system, the outfit moved into co-productions, working on local films and series, resulting in the sales of international rights to major players in their existing network, with titles such as The Resistance Banker and Undercover.
On the theatrical front, DFW has just released Angel Has Fallen and Rambo: Last Blood.