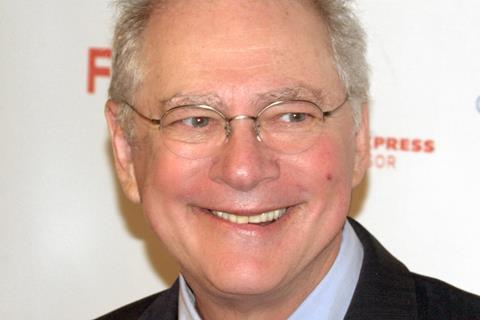 Danny DeVito, Vicky Krieps, Peter Sarsgaard, Saro Emirze, Dar Zuzovsky and John Leguizamo have joined the cast of Barry Levinson's Harry Haft, which BRON Studios and New Mandate Films are producing in association with Creative Wealth Media.
Production began on February 25 on location in Hungary and is scheduled to wrap in New York in spring.
Previously announced Ben Foster stars in the title role on the true story about a man driven by his love of a woman to survive Auschwitz in the Second World War where he is forced by an SS officer to engage in deadly gladiatorial contests with fellow prisoners.
After Haft escaped a death march, he made his way to New York where, haunted by guilt over his survival, he became a professional boxer and fought Rocky Marciano in the hope that his name would get noticed and he could be reunited with his first love.
DeVito appears in the series It's Always Sunny In Philadelphia and will be seen in the upcoming Dumbo, while Phantom Thread break-out Krieps was recently seen in The Girl in the Spider's Web. Sarsgaard's numerous credits include Jackie, Blue Jasmine, and the recent Sundance entry The Sound Of Silence. Leguizamo most recently appeared on Broadway in the Tony-nominated Latin History for Morons.
Israeli actress Dar Zuzovsky appeared in the award-winning international series Hostages, and German actor Emirze makes his English-language feature debut.
Levinson, who recently directed Paterno starring Al Pacino and The Wizard Of Lies with Robert De Niro and Michelle Pfeiffer for HBO, is also producing Harry Haft alongside New Mandate Film's Matti Leshem, BRON's Aaron L. Gilbert, Jason Sosnoff, and Scott Pardo. Creative Wealth Media's Jason Cloth is executive producer.
Justine Juel Gillmer adapted the screenplay based on the novel 'Harry Haft: Survivor Of Auschwitz, Challenger Of Rocky Marciano' by Alan Scott Haft. Endeavor Content handles worldwide sales.
BRON is in post-production on Jay Roach's Untitled Charles Randolph Project starring Charlize Theron, Margot Robbie, Nicole Kidman, John Lithgow, and Allison Janney.