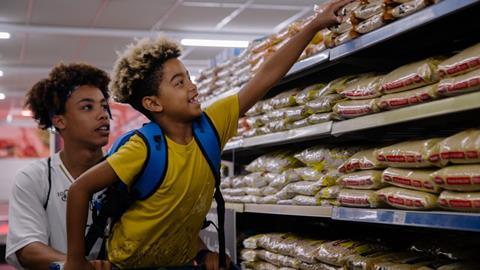 As Dutch filmmakers prepare new projects to whet the appetite of the international film industy, the Netherlands Film Fund is keeping an eye on the future with the launch of a range of initiatives to support diverse and emerging talent.
Bero Beyer, CEO of the Netherlands Film Fund (and former artistic director of International Film Festival Rotterdam), believes new talent can be overlooked by crisis support schemes.
"We should not forget the next generation of filmmakers and those who have not gone through the route of film academies," Beyer says. "This [ignoring of new talent] will have an even longer impact on our industry. We need to diversify."
That is why the fund is launching such programmes as Film Fast and Furious for aspiring directors and screenwriters; Cypher Cinema, for self-taught creatives; and Music Mayday, for projects embracing musicality in all its forms.
For producers, the support is there to get their productions in front of the cameras. The Dutch government introduced a production guarantee system last summer which has been extended until July 2021. More funding has also been provided to help producers cover the cost of the production protocols introduced in May.
"We've been going pretty much all out to make sure that, as sensibly and safely as possible, production can continue," Beyer says of the measures keeping Dutch movies shooting during the pandemic.
Additional support has now been provided for documentary through a new Doc Lock programme. This is slate funding for production companies so they can rethink their projects in the light of the pandemic. (For obvious reasons, documentary planning has been turned upside down during lockdowns and curfews.)
"By and large, production itself is relatively OK," Beyer stated. "This is very important for us because not only does it mean films can still be made but it also means that all the people involved in those films, often freelancers and one-person companies, are still working in film and not sitting at home, wondering whether they should become a nurse instead."
Dutch films to shoot in the past few months include Paula van Der Oest's Love In A Bottle and Urszula Antoniak's Splendid Isolation. Both have been supported through the Netherlands Film Fund's 'lockdown cinema' programme. Lemming production Met Mes, directed by Sam de Jong also shot last summer, supported by the fund.
Matthijs van Heijningen's Netflix-backed €14m Second World War epic The Forgotten Battle is the biggest budget local film since Paul Verhoeven's Black Book in 2006. It will be released theatrically by September Film as well as on the streaming platform later this year.
Frans van Gestel, founder of Amsterdam-based Topkapi Films, says his company was lucky as shooting had completed on several of its latest co-productions including Thomas Vinterberg's awards contender Another Round and Paul Verhoeven's lesbian nun drama Benedetta.
Topkapi's big new Dutch movie, My Father Is An Aeroplane by Antoinette Beumer, had completed principal photography days before the first lockdown and its series Turbulent Skies was also in post-production.
"Like every other company, not shooting created slight cash flow problems so we had to scale down a little," says van Gestel. "But we were able to concentrate on financing and development."
Festival watch
Several Dutch films are also in contention for berths at major festivals later in the year. Verhoeven's Benedetta (which, perhaps fittingly, is set during the time of the plague) is being tipped for a place at Cannes. Alex van Warmerdam's No 10, the 10th feature from the country's most idiosyncratic filmmaker, could also be a Cannes contender. It is sold by Nine Film.
There are also high hopes for Jim Taihuttu's bruising, Indonesian-set war thriller The East, sold by XYZ Films, and for Flynn von Kleist's debut feature I Don't Wanna Dance, produced by The Rogues. Shariff Korver's suspense drama Do Not Hesitate, sold by TrustNordisk, is also a festival contender as are Bianca Stigter's 3 Minutes - A Lengthening and Antoniak's Splendid Isolation, both produced by Family Affair Films.
But Leontine Petit, CEO, producer and founder of leading Amsterdam-based production outfit Lemming Film, is worried about the pressure on festival slots as online events streamline their headline sections.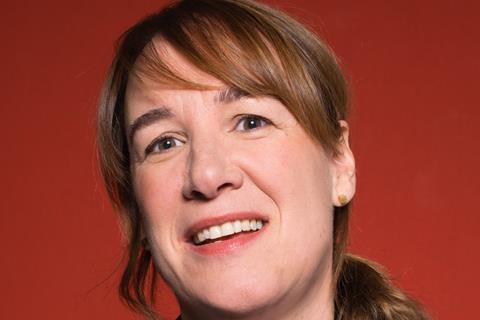 "One of the biggest problems we've faced during the pandemic is getting our films placed at good festivals," says Petit, whose recent projects include Swedish director Ninja Thyberg's Sundance contender Pleasure, David Verbeek's Asian-set vampire film Dead And Beautiful which is screening at IFFR, and Korver's Do Not Hesitate.
"It is such a fight to get your films into the right festivals because they all have just a fraction of [their normal] places," says Petit.
She also predicted it will take several years for the industry to feel the full impact of Covid. "My company has existed for 25 years so I know – from all the economic crises – that you normally see the reflection years later.
"At present there are big challenges, from a corona point of view, but I think the real problems could come in two to three years."