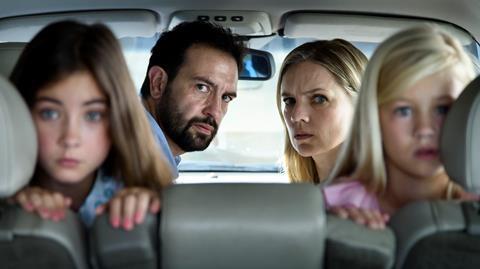 Montreal-based sales agent Attraction Distribution has closed deals across Europe and Asia on Dutch road-rage thriller Tailgate.
The film, which Attraction will screen at the Cannes' Marché du Film Online this week, has sold to the UK (Signature), France (Trade Media), Russia/CIS (Volga), China (Jetsen), Japan (New Select) and South Korea (Challan).
Written and directed by Dutch filmmaker Lodewijk Crijns, the film is produced by Amsterdam-based Topkapi Films and Savage Film, the Belgian production outfit behind Patrick and The Ardennes.
The story begins with a family road trip that descends into terror when a father finds himself pursued by the vengeful van driver he chose to tailgate.
The film, which was released in the Netherlands last October under the title Bumperkleef, went on to be named best Dutch film of 2019 by the Circle of Dutch Film Journalists (KNF).
Director Crijns is known for features such as Jesus Is A Palestinian, which played in competition at Rotterdam in 1999, as well as more recent comedy drama's Kankerlijers and Only Decent People.
Producers on Tailgate are Frans Van Gestel, Arnold Heslenfeld and Laurette Schillings for Topkapi, and Bart Van Langendonck and Sarah Marks for Savage.