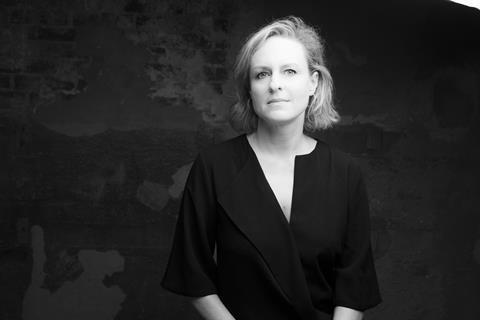 Producers organisation EAVE has unveiled a series of proposals that it has brainstormed to help the future of the film industry.
EAVE Think Tank started as a group of 20 professionals who gathered in January 2020 to brainstorm 30 potential solutions to boost innovation in the film industry and film funding. After the pandemic struck, a smaller group of nine professionals re-evaluated those 30 solutions and came up with a shortlist of five initiatives.
Then EAVE surveyed 150 professionals in its network and partners to comment on the ideas, offering pros and cons of each.
The five proposals are:
Integrate independent cinemas
Encourage more integrated model of the arthouse sector including production, distribution and exhibition within the same company.
Boost European talent
Suggest the creation of a pan-European talent agency that gives fundamental importance to talent management and career development; securing IP and spearheading early development and packaging of content; all working together in an integrated way.
Empower companies
Shift the focus from project financing to company financing across Europe in local, regional, national and Pan-EU funding. Also add in new compulsory funding from the streamers.
Harness the power of data
Strengthening and modernizing the European industry's approach to data, via the European Audiovisual Observatory and/or other research groups, analytics companies, think tanks or universities. 

Spearhead 2025 agenda
EAVE suggests crafting an agenda of 10 points like the above-mentioned initiatives that can significantly foster innovation in the film industry by 2025; a team of 10-20 experts will manage this agenda.
The survey respondents were most bullish on "empowering companies" and "harness the power of data."
EAVE now wants to continue this discussion with the wider industry and develop the ideas with potential partners and collaborators; the organization is already planning more think tank talks for 2021. Contact them here.
The Think Tank was organised in partnership with When East Meets West at Trieste Film Festival and Spain-based The Film Agency.
"Our sector is too complex for a one-size-fits-all policy," EAVE CEO Kristina Trapp told Screen. "This exercise doesn't imply consensus, but the diversity of thoughts can trigger new ideas for funders and audiovisual companies. With these initiatives, we hope to inspire and boost structural changes that are partly already happening in some organizations and to serve as a relevant toolbox for their future thinking ideas and processes."
Calderon added: "From The Film Agency, we adapted design thinking exercises to facilitate and stir collective ideas. With these methods, players were able to figure out creative solutions based on the big picture and going beyond their own individual businesses and daily work. The initiatives that were suggested by these thinkers have the potential to positively impact the future of the industry in a wide and transversal way."
The results were first unveiled on Jan 28 at the online When East Meets West, to a closed audience that included invited funders and broadcasters such as HBO Europe, Eurimages, Creative Europe, BFI, RAI, Austrian Film Institute, Danish Film Institute, ZDF/Arte and more.
EAVE, also known as European Audiovisual Entrepreneurs, is a professional training, project development and networking organisation for audiovisual producers, founded in 1988 and now working on programmes across Europe, Russia, Latin America, the Arab world, Asia and Africa.