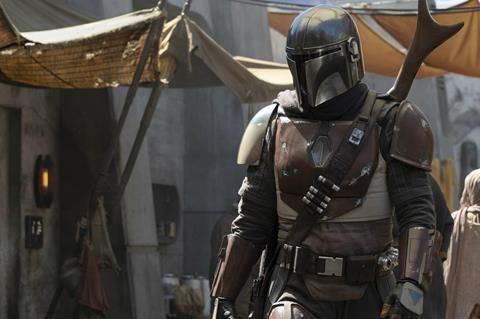 Five years from now, "virtual production methods, tools, and pipelines have been completely normalised across the industry," according to media analyst Johanna Koljonen, author of the latest Nostradamus report, 'Transforming Storytelling Together'.
She writes in the report: "The threshold to hands-on experience with virtual production is very low today, and the tools are rapidly becoming even more accessible. At the highest end, installations that currently require a significant initial investment will also lower in price."
The Göteborg Film Festival unveiled the eighth edition of its Nostradamus report, presented yesterday (February 4) as part of Goteborg's online-only Nordic Film Market and TV Drama Vision. As with the past editions, the report aims to examine the near future of the screen industries in the next three to five years.
"When the whole landscape is shifting at the same time, anyone who isn't actively innovating may find themselves sidelined," Koljonen said.
Other points covered in the report include:
The pandemic's continued impact on the screen industries for another two to three years.
Theatrical exhibition's evolution will mean fewer cinemas in five years but more dynamic models that are influential to film culture.
The potential for the small screen to be not just the financial heart of the converged film and TV industries, but also its artistic heart.
Theatrical windows will continue to innovate and the most powerful stakeholders will lead the trends.
Global political and cultural shifts will create unique opportunities for European content creators.
This year's report interviewees were: Alex Stolz, founder of Future of Film; Ari Tolppanen, investor and chairman of Aristo-Invest; Brian Newman, producer and founder of Sub-Genre; Elisa Alvares, corporate finance consultant of Jacaranda Consultants; Filippa Wallestam, EVP and chief content officer of NENT Group; Mariana Acuña Acosta, co-founder of Glassbox Technologies; Marike Muselaers, co-CEO of Lumiere Group; Roberto Olla, executive director of Eurimages; and Walter Iuzzolino, CEO at Eagle Eye Drama.
The report also examines the implications of the EU's Audiovisual Media Services Directive, in a chapter written by consultant Petri Kemppinen.
The report, presented in collaboration with Swedish regional funder Film i Väst, can be read here.