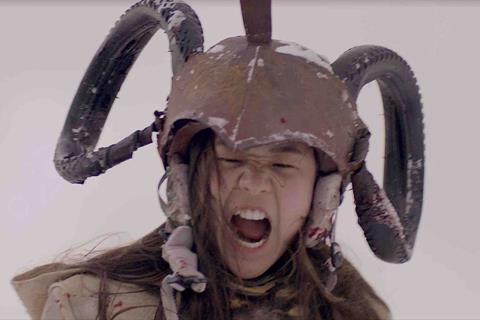 Organisers at the 26th edition of Fantasia International Film Festival have announced that the world premiere of K.C. Carthew's Polaris will open the Montreal festival, set to run from July 14 to August 3.
The eco action fantasy set in a post-apocalyptic world is distributed in Canada by Filmoption International and is among the second wave of titles and events announced on Thursday (June 2). They include a spotlight on queer cinema and new work from Neil LaBute, Patrice Leconte and Shinichiro Ueda.
LaBute's horror-comedy House Of Darkness gets its international premiere and stars Justin Long and Kate Bosworth. Leconte's 1950 Paris-set mystery Maigret stars Gérard Depardieu as Georges Simenon's classic French detective. Ueda's comedy Popran: Dicks On The Run! also receives its North American premiere and
The line-up includes the Canadian Trailblazer Award for author-filmmaker-historian Kier-La Janisse. The queer genre spotlight will feature Eduardo Casanova's surrealist odyssey La Pietà, Tara Thorne's #metoo revenge thriller Compulsus, Carter Smith's horror Swallowed and Addison Heimann's psychological horror Hypochondriac.
Second wave titles include world premieres for Franklin Ritch's tech vigilante horror The Artifice Girl and Toshiro Saiga's Red Shoes, and the North American premiere of Shinji Higuchi's Shin Ultraman.
Screenings, panels and events will take place at the Concordia Hall and J.A. de Sève cinemas, with additional screens at the Cinémathèque Québécoise, Cinéma du Musée and the McCord Museum. Fantasia runs alongside its sister event Frontières International Co-Production Market (July 21-24). The full Fantasia roster of more than 100 features and 200 shorts will be announced in late June.