Scandi distributor's pick-ups include Palo Alto [pictured] and Kristen Stewart drama Camp X-Ray.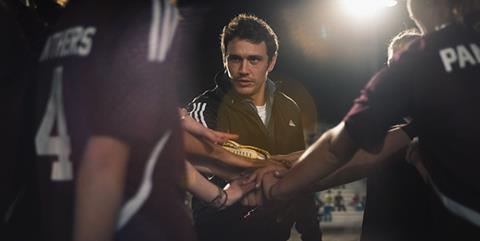 Recently launched Scandinavian distributor Edge Entertainment acquired three films in the Cannes marche: Gia Coppola's debut Palo Alto, doc Bolshoi Babylon and Kristen Stewart drama Camp X-Ray.
Documentary Bolshoi Babylon, from producer Simon Chinn and director Nick Read, reveals life behind the curtain of the Bolshoi Ballet, the cultural institute increasingly marred by stories of corruption and backstabbing.
Edge acquired the film for Scandinavia and Iceland from Altitude Films.
From Rezo Films, Edge picked up rights in Denmark, Norway, Sweden, Finland and Iceland to drama Camp X-Ray, the Sundance premiere that stars Kristen Stewart as a young woman guard at a notorious military detention centre.
From Pathe International the company picked up Scandinavian and Icelandic rights to Palo Alto, the US drama about a group of rebellious high school kids, based on the short story collection by James Franco - who also appears in the film alongside Emma Roberts, Jack Kilmer and Val Kilmer.
Ignas Scheynius, Edge chairman, said: "We are very happy with our latest acquisitions. Edge Entertainment has started in a great manner and we look forward to add new titles to our line-up for 2015 and beyond."
Previous pick-ups Child's Pose (Beta) and Wakolda (Pyramide) will be released this summer.