EXCLUSIVE: Movies with a Scottish flavour include Daphne, The Last Photograph, The Marker, while Okja will also screen.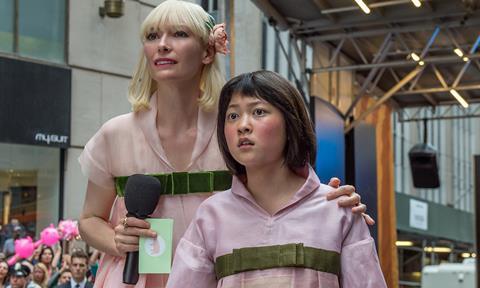 The Edinburgh International Film Festival has revealed a host of movies with Scottish connections set to play at its 70th anniversary edition.
Scottish director Peter Mackie Burns will bring his debut Daphne, which stars Emily Beecham (Hail Caesar) and Geraldine James (Sherlock Holmes), while Scottish actress Freya Mavor (Sunshine On Leith) stars in the world premiere of comedy-drama Modern Life Is Rubbish.
Filmmaker Justin Edgar also returns to the EIFF with The Marker, starring veteran Scottish actor John Hannah; while The Last Photograph, starring Danny Huston, revolves around the Lockerbie disaster.
Bong Joon Ho's latest offering Okja, starring EIFF honorary patron Tilda Swinton, will also screen and there will also be showcases of local icons Sean Connery and Robbie Coltrane.
Titles filmed and set in Scotland will include Edie, starring Kevin Guthrie and psychological thriller The Dark Mile.
Among documentaries will be Teenage Superstars, about the successful pre-Britpop Scottish music scene and The Groove Is Not Trivial about Scottish fiddler Alasdair Fraser.
The festival will also host an 80th anniversary screening of Michael Powell's first major feature The Edge Of The World and a preview of the Gaelic TV show Bannan, filmed on the island of Skye.
Scottish shorts include Natalie, starring Kate Dickie (Game Of Thrones) and the Ewen Bremner-produced No Song To Sing.
As recently announced, the festival will be book-ended by romantic drama God's Own Country and Morrissey portrait England Is Mine.
The main programme will be announced on Wednesday 31 May.
EIFF Artistic Director Mark Adams said: "Scottish talent has always been at the heart of the festival, and I am thrilled to once again illuminate the great work that currently exists within the country. The quality, variety and breadth of this year's programme is a true testament to the high-level of craftsmanship in past and present Scottish film".