The Polish Director's Guild previously condemned a Polish broadcaster's treatment of Pawel Pawlikowski's Oscar-winner.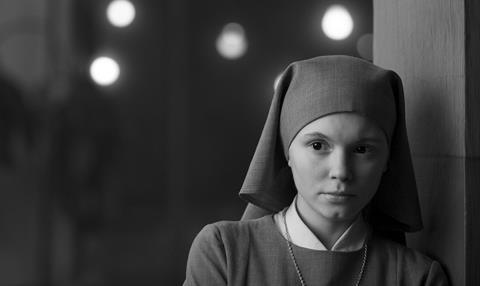 The European Film Academy (EFA) has added its voice to the protest against Poland's public TV network TVP for a perceived attack on Pawel Pawlikowski's Oscar-winning film Ida.
Last week the broadcaster showed a 12-minute editorial programme titled Around Ida prior to screening the film, in which it claimed Ida was historically inaccurate and, per an EFA press release, that it "won an Oscar only because of its pro-Jewish view point".
According to the EFA, the TVP editorial ended with a sequence of qualifying title cards displaying nationalistic messages that could have been mistakenly perceived to be a part of the film.
Ida follows a young Polish nun who discovers that her parents were Jewish and were murdered during the German occupation of Poland in World War Two.
Previously, the Polish Director's Guild and some 90 Polish film journalists had voiced their condemnations of the broadcast.
In a statement, the board of the EFA said that while it believes in defending "the plurality of opinions about films, and the right for open discussions about them, it cannot accept the manipulation of such a discussion by a one-sided judgement preceding its screening".
The next European Film Awards will take place in Wroclaw, Poland, in December 2016.