Rocket Science chief Thorsten Schumacher adds prestige title to Berlin sales slate.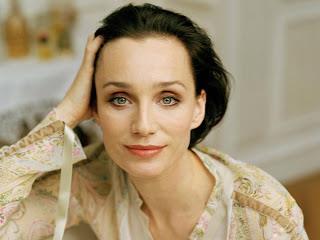 Scott Thomas will make her feature directorial debut and star in the romance based on Elizabeth Jane Howard's novel of the same name.
Rocket Science CEO Thorsten Schumacher announced the title on Saturday heading into what is shaping up to be a busy market.
Rebecca Lenkiewicz, who wrote best foreign langage Oscar winner Ida and Disobedience, which is shooting now with Rachel Weisz and Rachel McAdams, adapted the novel.
The Sea Change centres on a reflective group of people on a Greek island including a couple whose marriage is in crisis, only for the arrival of an outspoken young girl to throw everything into perspective.
Scott Thomas will play the woman in the troubled marriage and Mark Strong is in talks to play her husband. Barnaby Thompson will produce for Fragile Films.
Principal photography is scheduled to begin later this year in the UK and Europe. Rocket Science will handle international and US sales.
Rocket Science CEO and co-founder Schumacher said: "Kristin's passion for Rebecca's insightful and moving adaptation makes this the perfect project to mark her directorial debut. Alongside the inimitable Mark Strong and with an incredible team already behind it, Rocket Science has in The Sea Change the makings of a deeply personal film with universal resonance."