EXCLUSIVE: Oscar-winning Ida producer Ewa Puszczynska is a co-producer on the Georgian-Russian drama.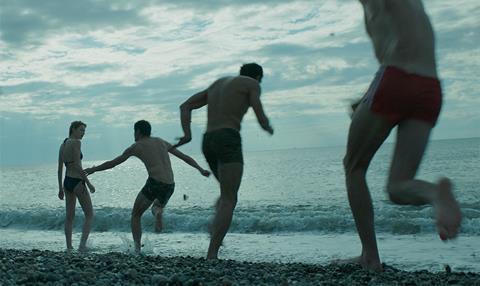 London-based sales agent WestEnd Films has acquired world rights to Rezo Gigineishvili's drama Hostages ahead of the film's premiere in the Panorama strand of the Berlin Film Festival (Feb 9-19).
Screen can also reveal an exclusive first image from the film [pictured top], which is based on a true story about a young couple who enact a dangerous plot to escape the Soviet Union. Irakli Kvirikadze and Tina Dalakishvili star, they both previously appeared in Georgia-set anthology feature Tbilisi, I Love You.
The film, a Georgia-Russia co-production, was also produced by Gigineishvili through NEBO Film Company, alongside Mikhail Fenogenov from Russia, independent Georgian producer Tamara Tatishvili, and Vladimer Katcharava through Georgia's 20 Steps Productions,
Oscar-winning Ida producer Ewa Puszczynska is a co-producer on the project through Polish outfit Extreme Emotions. Boris Frumin is also a co-producer.
The film was selected for the Sarajevo Film Festival's CineLink Co-Production Market in 2015 and returned to the festival in 2016 to feature in CineLink Work-in-Progress.
WestEnd will be showing Hostages to buyers at the market, where it will be launching world sales.
The company's EFM slate also includes: US comedy-drama The Sweet Life, animated feature The Breadwinner, which is produced in association with Angelina Jolie; Film4 and BFI-backed UK comedy Old Boys; Guy Pearce and Kylie Minogue comedy Flammable Children; comedy Shoplifters Of The World starring Joe Manganiello and Sasha Lane; Israeli drama Saving Neta; US musical Saturday Church; Benedict Cumberbatch-narrated Buddhism documentary Walk With Me; and thriller Hollow In The Land.