Filmmaker's recent works included Factory Girl and Before The Summer Crowds.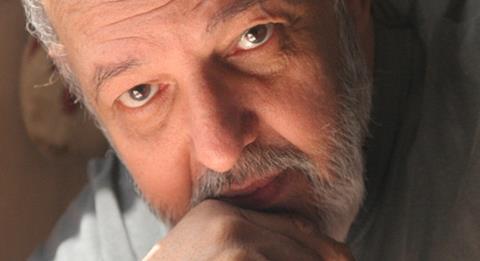 Respected Egyptian director Mohamed Khan has died at the age of 73 in Cairo following a sudden illness.
Khan, who made more than 20 feature-length films over his 40-year career, was known for his realistic, contemporary dramas, many of them with a social edge and featuring strong female leads.
Born in Cairo in 1942 to an Egyptian and a Pakistani father, Khan grew up in Egypt but left in his early 20s to study cinema at the London International Film School in the early 1960s.
After stints working as an assistant director in Lebanon and writing a book on Egyptian cinema back in the UK, he returned home in the early 1970s.
The 1980s were a particularly prolific period for Khan, who is regarded as a key figure in Egyptian cinema's "1980s generation" alongside the likes of Yousry Nasrallah.
Highlights of that period include the 1984 The Street Player, about a football player with a chaotic personal life, and the 1988 Dreams of Hind and Camelia about two exploited servant women with big aspirations but difficult realities.
Khan was active right up to the end of his life.
His social drama Factory Girl, about a young factory worker who falls for her boss with disastrous consequences, was Egypt's foreign language Oscar entry in 2014.
His most recent feature was the ensemble comedy-drama Before The Summer Crowds revolving around a group of middle-class holidaymakers staying in an upscale resort before the season starts.
Alongside directing films, Khan was a prolific writer. He regularly contributed columns on every aspect of filmmaking to Egyptian newspapers such as Al-Hayat and Al-Tahrir.
A selection of these articles was published in a compilation work called the Journey of a Director in December 2015.
One of Khan's preoccupations in later life was the lack of film preservation facilities in Egypt and the fact many of his early works were no longer in a fit condition to be screened.
Khan is survived by his wife, the writer Wessam Soliman, who collaborated on a number of his films, his daughter Nadine, who is also a filmmaker and son, Hassan.