New Egyptian festival will unfold in luxury Red Sea resort of El Gouna this September.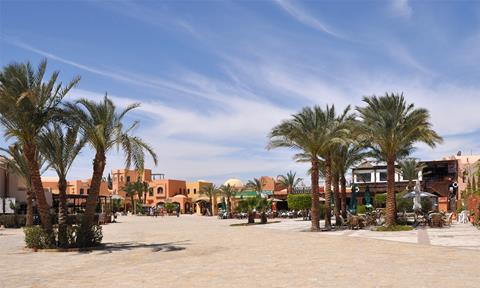 Egypt's fledgling El Gouna Film Festival has announced it will hand out more than $200,000 worth of cash prizes to the winners of its first edition, running Sept 22-19, 2017.
The new festival, which was officially unveiled on the eve of Cannes, is being spear-headed by Egyptian billionaire Naguib Sawaris.
It will take place in the luxury Red Sea resort of El Gouna, created by his property tycoon brother Samih Sawaris.
The new prizes – to be called the El Gouna Stars – will be awarded across three categories: feature narrative, feature documentary and shorts.
In the feature narrative competition, the best film will receive the $50,000 El Gouna Golden Star for a Narrative Film, followed by the $25,000 El Gouna Silver Star and $15,000 El Gouna Bronze Star for the runners-up.
There will also be a special $20,000 prize for the best Arab film in the section as well as trophies for the best actor and best actress
The prize money will be divided equally between the director and the main producer.
In the feature documentary section, the prizes will run from $30,000 to $7,500 with a $10,000 award for the best Arab feature documentary.
In the shorts category, the awards will range from $15,000 to $4,000 with a $5,000 prize for the best Arab short.
"The idea behind the awards is to encourage creativity and original expression and to offer an incentive for filmmakers to push boundaries and to contribute to a brighter future for cinema in the region and in the world," said Sawaris.
It is one of the biggest film festival prize money pots in the Arab-speaking world, alongside the Dubai International Film Festival which awarded 200,000 UAE dirhams ($54,000) to the best narrative feature and 100,000 UAE dirhams ($27,000) to the best non-fiction feature at its 13th edition in December 2016.
Call for entries
The announcement of the El Gouna awards details coincided with the official call for entries to the new festival which is open to productions from all over the world.
Festival director Intishal Al Timimi, was already busy scouting for potential entries at the Cannes Film Festival this year, but hope the call for entries will mop up titles that may have been overlooked.
"The call for entries will enable us to receive entries of some outstanding films which might have gone unnoticed. This will enrich our programme with new cinema voices," he commented.
Alongside the festival line-up, the new event is also planning a wide-ranging industry programme called the CineGouna Platform, focused on both supporting the development of new projects as well as forging links between the Arab film world and international professionals.