MIPCOM: First two episodes of series based on the Noah Wyle-starring movie franchise screened in Cannes.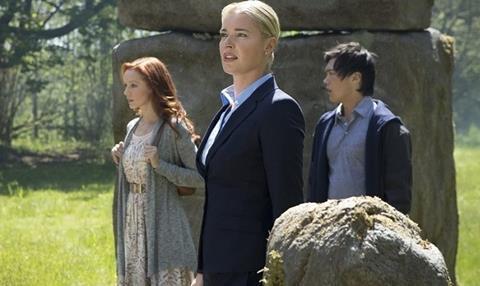 Electric Entertainment has secured deals with multiple territories for Electric-produced TV series The Librarians, including the remainder of English-language markets such as Australia, Canada and South Africa.
In addition to the NBC Universal Pay TV sale for more than 100 territories, the series has sold to Bell Media for Canada, Fox for Sweden and Norway, TV Plus for Poland, TV 2 for Hungary, Icon Film Distribution for Australia/NZ, Daro for South Africa and Gravity for the CIS.
Noah Wyle (Falling Skies, ER) reprises his role from The Librarians movie trilogy as a recurring character in the series, which stars Rebecca Romijn (X-Men).
Electric Entertainment held a special screening at Mipcom in Cannes this week for buyers of the first two episodes of the show, with Romijn in attendance.
The Librarians is scheduled to make its US debut on TNT on Dec 7.
In the series, Romijin is joined by Christian Kane, Lindy Booth and John Kim as protectors of the world's mystical treasures with John Larroquette playing their reluctant caretaker.
Bob Newhart and Jane Curtin reprise their characters from the movie trilogy in the premiere. Matt Frewer (Falling Skies) is also set to play a recurring role.
The Librarians centres on an ancient organization hidden beneath the Metropolitan Public Library in New York dedicated to protecting an unknowing world from the secret, magical reality hidden all around.
The group solves mysteries, fights supernatural threats and recovers powerful artefacts from around the world, which include the Ark of the Covenant, the Judas Chalice and Excalibur.
The Librarians franchise of movies began in 2004, with sequels in 2006 and 2008.
The series is executive produced by Wyle, Dean Devlin, John Rogers and Marc Roskin.