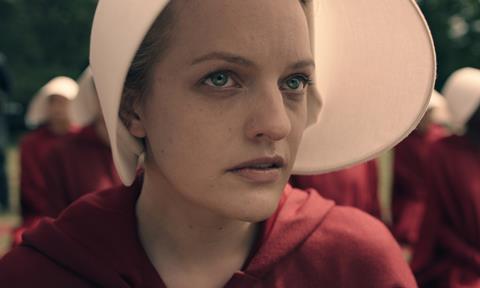 The Handmaid's Tale star Elisabeth Moss and ICM Partners independent and international film department head Jessica Lacy are among speakers lined up for the Producers Guild of America's 10th Produced By Conference in Los Angeles in June.
Speakers Include documentarian Errol Morris, Grace & Frankie creator Marta Kauffman, MACRO founder Charles D. King, The Handmaid's Tale executive producer Warren Littlefield and showrunner Bruce Miller, industry veteran Bill Mechanic, and showrunners Justin Simien and Lena Waithe.
The conference will take place from June 9-10 at Paramount Pictures Studios in Los Angeles.
The conference's educational forum for film, television, and new media is held through the PGA Foundation.
For more information, click here.