IFC Films has picked up US rights to SXSW gothic sci-fi thriller Elizabeth Harvest, which Voltage Pictures is touting here to international buyers.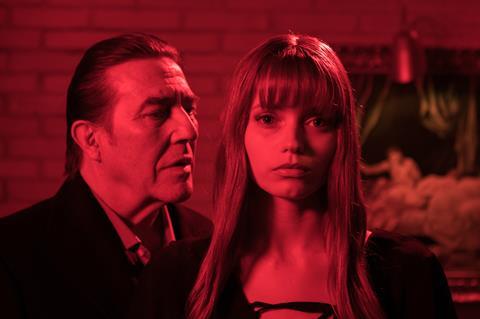 Abbey Lee, Ciaran Hinds, Carla Gugino, Matthew Beard and Dylan Baker star in Sebastian Gutierrez's modern-day take on the Bluebeard folktale about a murderous French widower.
Elizabeth Harvest follows the eponymous newlywed as she moves into a new estate owned by her brilliant husband Henry, who showers her with lavish dinners and promises of endless opportunities in her new life.
When Henry is called away on business, Elizabeth's curiosity gets the better of her and she enters a forbidden room.
IFC Films has set an August 10 release. Automatik's Brian Kavanaugh-Jones and Fred Berger produced the film alongside Motion Picture Capital and Gutierrez. Laure Vaysse of Motion Picture Capital, and Nicolas Chartier and Jonathan Decker of Voltage Pictures served as executive producers.
Jonathan Sehring and Lisa Schwartz, co-presidents of IFC Films, said, "We are thrilled to bring Sebastian and his wonderful film into the IFC family. This modern-day take on the familiar, age-old tale of Bluebeard is so unique and with Sebastian's voice and direction, the cast really delivers a knock-out ensemble performance."
Gutierrez said, "I'm thrilled Elizabeth Harvest has found a home with IFC, distributor of many of my favorite movies. As a rabid moviegoer, I'm excited it will be in theaters, where audiences can immerse themselves in its dreamlike world."
Arianna Bocco of IFC Films brokered the US deal with Ben Weiss of Paradigm on behalf of the filmmakers.