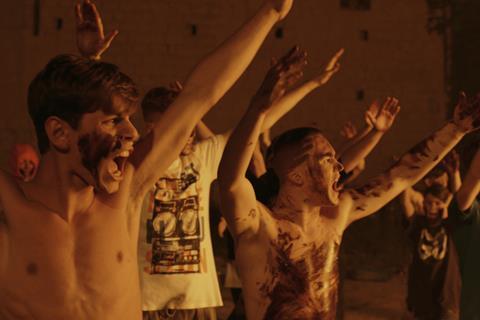 Elle Driver has sealed a slew of deals on Italian teenage crime boss drama Piranhas ahead of its world premiere in competition in Berlin this evening (Feb 12).
The feature is adapted from Italian writer Roberto Saviano's bestseller La Paranza Dei Bambini, about the ferocious world of adolescent mobsters jockeying for power in the backstreets of Naples.
Saviano, whose 2006 breakthrough work Gomorrah was made into a hit feature and TV series, co-adapted the work with the film's director Claudio Giovannesi, whose previous work includes jail-set romance Fiore.
On the eve of its world premiere, European deals include to Greece (Rosebud), Spain (TriPictures), France (Wild Bunch Distribution), Switzerland (Filmcoopi), CIS and Baltics (Volga), Poland (Hagi), Portugal (Outsider Film), Germany (Prokino), Austria (Polyfilm), ex-Yugoslavia and Bulgaria (Dexin Films) and Benelux (Cherry Pickers) and Scandinavia (Edge).
In the rest of the world, it has sold to India (Alliance Media), Turkey (Mars Film), Korea (Green Narae) and Mexico (Cinemex).
Carlo Degli Esposti and Nicola Serra at Rome-based Palomar lead produced. Elle Driver is on board as associate producer.
Other titles on the Elle Driver slate include Brazilian Narcos actor Wagner Moura's biopic Marighella, a politically-charged bio-pic starring Seu Jorge as a revolutionary leader Carlos Marighella, which world premieres in Berlin out of competition on Feb 15.
Upcoming titles include Pierre Francois Martin-Laval's feel-good drama Fahim, about a young refugee chess prodigy; Cedric Khan's family reunion drama Happy Birthday, starring Catherine Deneuve and Emmanuelle Bercot; and Benoit Jacquot's Casanova, Last Love.