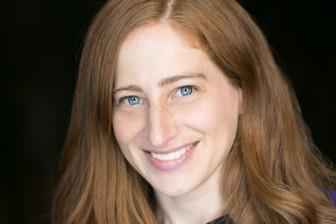 Emily Powers has been promoted to EVP and head of Britbox, spearheading the business for North America.
The development comes two weeks after Soumya Sriraman said she was stepping down from her role as president and CEO for US and Canada at the end of the month.

Powers will continue to lead on all commercial relationships, distribution partnerships, performance marketing, and customer retention, as well as evaluate, foster, and deliver strong business development opportunities.
She now adds editorial and creative to her purview, working closely with the Britbox team to bring choice British television to the service.
She also oversees much of the business operations for the launch of BritBox in Australia.
"Emily is an essential part of the BritBox team who has been instrumental to BritBox's early development, followed by rapid growth and significant successes since launch," said Rebecca Glashow, president BBC Studios – Americas. "This promotion is well-deserved, and I anticipate BritBox will continue to soar under Emily's leadership."
"Emily is one of the core team that developed and launched BritBox in North America and has played a large part in BritBox's ongoing success over the last four years," said Martin Goswami, group strategic partnership and distribution director at ITV.
"Her strategic vision and extensive experience in video-on-demand make her a natural choice for the role and I look forward to continuing to work closely with her as she leads BritBox into an exciting new era."
Previously, as SVP and commercial head, and a member of the original team who developed and launched BritBox, Powers was responsible for writing the initial business plan, negotiating and executing the joint-venture relationship between BBC and ITV, and directing the service launch in the US and Canada.
Powers joined BBC Studios (then BBC Worldwide) in 2012 as director, strategy and was later promoted to VP, strategy and business development. Prior to her tenure with the BBC Studios, Powers was director of business development in NBCUniversal's Digital Distribution group.