Ian McKellen will attend the festival on behalf of the BFI and British Council's Shakespeare on Film programme.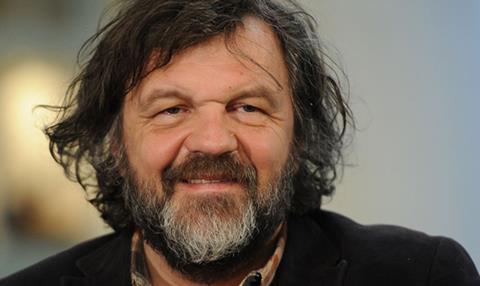 Serbian filmmaker Emir Kusturica will head the jury for the Golden Goblet Award at this year's Shanghai International Film Festival (SIFF), which will run June 11-19.
Kusturica has won the Cannes Palme d'Or twice, for When Father Was Away On Business in 1985 and Underground in 1995.
This year's SIFF will also present a special Shakespeare on Film programme with the British Film Institute and British Council. Ian McKellen will attend SIFF and take part in an event on June 12 to discuss his 1995 film Richard III, directed by Richard Loncraine.
SIFF will also build on its collaborations with the Tokyo International Film Festival (TIFF) and Busan International Film Festival (BIFF). In 2015, SIFF recommended three Chinese features to TIFF – Young Love Lost, which was selected for TIFF's Asian Future section, and River and The Ark Of Mr. Chow, which screened in the World Focus section.
"The collaboration between Shanghai and Tokyo was very fruitful. When working together, the two festivals will make more contribution to the Asian film industry," said TIFF director general Yasushi Shiina, speaking at SIFF's reception in Berlin last night.
Last year's SIFF attracted more than 300,000 admissions and box office sales of nearly $2.7m (RMB18m). Guests included Sophie Marceau, Rosamund Pike and Jackie Chan.