EXCLUSIVE: Torrei Hart, Simone Shepherd, Aeriel Miranda also among cast of US comedy-romance; production reveals footage.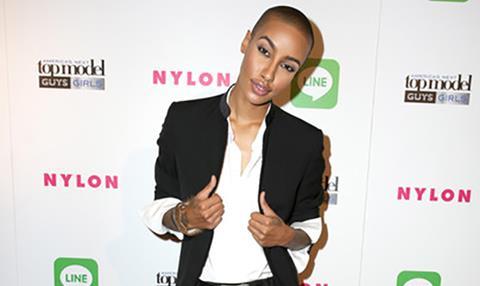 Empire actress AzMarie Livingston has joined the cast of US comedy Almost Amazing, which is currently shooting in Los Angeles.
The ensemble cast also includes Torrei Hart, Simone Shephard, Aeriel Miranda, Jazsmin Lewis, Erica Mena, Brian Hooks, Eric Roberts, Billy Blanks and Laura Govan.
Writer-director Justin Price's comedy follows three men who run a professional breakup agency but who are failing to end their own deteriorating relationships.
Producers are Price, Khu, Reno Rankin, Matthew Simmons and Eddy Herrero. Price and DoP Khu previously collaborated on low-budget horrors Dark Moon Rising (2015) and Forsaken (2016).
Livingston, mononymously known as AzMarie, got her break on America's Next Top Model: British Invasion in 2012. She currently plays Chicken in Fox's TV drama Empire, co-created by Lee Daniels.
Almost Amazing marks the model-turned-actress's most prominent role to date following a minor role in Daniels' 2009 drama Precious.
Pretty Little Liars actress Aeriel Miranda recently appeared in a supporting role in box office hit Straight Outta Compton.
Early dailies of the film features newcomer Alisondra Alexander and Matthew Simmons: