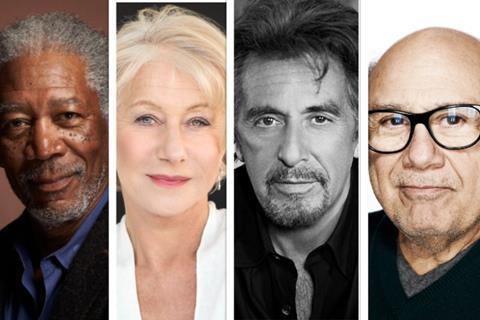 Endeavor Content will launch global pre-sales during Toronto International Film Festival (TIFF) on the noir package Sniff to star Morgan Freeman, Al Pacino, Helen Mirren, and Danny DeVito.
Taylor Hackford (Ray) will direct from a screenplay by Tom Grey about a retired detective (Freeman) pulled back for one more case by his former partner played by DeVito, who appears opposite Ben Foster in TIFF world premiere The Survivor, which Endeavor Content is also selling.
Together the pair investigate shady goings-on at a retirement community run by a kingpin (Pacino) and his femme fatale enforcer The Spider, played by Mirren.
Adam Goodman and Matt Skiena will produce through their Dichotomy Creative Group, along with Hackford through his Anvil Films. Grey serves as executive producer.
CAA Media Finance jointly represents US rights.