Agreement with Altive Media will include a production from director Terry Gilliam.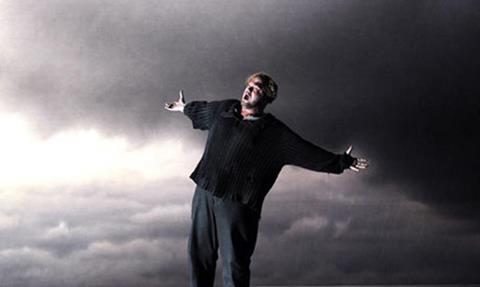 English National Opera (ENO) has secured a partnership with alternative content distribution company Altive Media that will screen productions throughout the UK and in cinemas worldwide.
The partnership, dubbed ENO Screen, is set to broadcast the operatic productions in up to 300 cinemas across the UK and Ireland as well as selected cinemas around the world.
The first live screening will be Benjamin Britten's opera Peter Grimes on Feb 23, directed by David Alden.
It will be followed in June by Hector Berlioz's Benvenuto Cellini, directed by Terry Gilliam, best known for directing films such as 12 Monkeys and Brazil as well as being part of the Monty Python troupe.
The technical and creative team behind the broadcasts will be headed by award-winning MTV director Andy Morahan (JLS: Eyes Wide Open 3D) and producer Dione Orrom (Phantom of the Opera 25th Anniversary).
Altive Media will oversee distribution of ENO Screen productions on all platforms worldwide following the cinema release.
John Berry, ENO artistic director said: "Our productions are already seen worldwide in more than 30 cities and I believe that the cinema broadcasts will enable many more people to enjoy the excitement and passion of ENO's work."
While the Royal Opera House has made significant headway in event cinema, the new partnership marks the cinematic debut of ENO.
Attitude shift
It also marks an attitude shift for the organisation. In May 2012, ENO artistic director John Berry attacked live cinema broadcasts in The Stage.
At that time, Berry said: "This obsession about putting work out into the cinema can distract from making amazing quality work. It is of no interest to me. It is not our priority. It doesn't create new audiences either."
The growing box office success of event cinema may have led to a change of strategy. According to Rentrak, event cinema has made £18.3m at the UK box office so far in 2013 and is on track to make £20m by the end of the year - double the amount taken in 2012 - accounting for 2% of overall box office in the UK.
Worldwide, the sector is predicted to take $380m next year and may grow to nearly a billion dollars by 2017, accounting for 3% of the box office.
Recent alternative content that has proved particularly successful includes a live screening of Richard II starring David Tennant on Nov 3, which generated $1.6m of box office receipts from 364 screens across the UK.
On Nov 23, Doctor Who 50th anniversary special The Day of the Doctor took $2.3m in a single night despite being simultaneously broadcast for free on BBC1.
The episode took $10m worldwide from 650 cinemas (Nov 23-25) and claimed a Guinness world record as "the world's largest ever simulcast of a TV drama", reaching 94 countries.