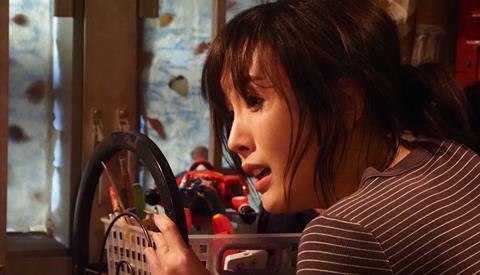 Hong Kong-based Entertaining Power is launching sales at Filmart Online on crime thriller A Murder Erased, written and directed by frequent Johnnie To collaborator Dennis Law.
Also produced by Law, the film started shooting in Hong Kong on February 21 and is targeting release at the end of the year. Eddie Cheung (Our Time Will Come), Dada Chan (The Secret Diary Of A Mom To Be) and Maggie Shiu (Port Of Call) head the cast.
Cheung plays a narcotics officer who is assigned to a death scene investigation in which the body appears to have lain undiscovered for eight years. He identifies a suspect, linking the crime to adultery with the deceased's wife.
However, when a high-ranking court prosecutor becomes involved, the investigator becomes the investigated and stands accused of trying to frame an innocent couple. The cast also includes Lam Suet (Trivisa), Simon Yam (Septet: The Story Of Hong Kong) and Timmy Hung (God Of War).
Crew on the film includes cinematographer Cheng Siu Keung (Ip Man 4: The Finale), art consultant Raymond Chan (Master Z: Ip Man Legacy), art director Sonia Ko (The New King Of Comedy) and costume designer Steven Tsang (Blind Detective).
In addition to producing Johnnie To's Election and Election 2, Law founded his own production company, Point of View Movie Production, and made his directorial debut with The Unusual Youth in 2005. His directing credits also include Fatal Contact (2006), Triad Wars (2008), Vampire Warriors (2010) and The Constable (2013).
Entertaining Power's Filmart slate also includes Elisa's Day, Alan Fung's debut backed by the First Feature Film Initiative (FFFI), which premiered at Osaka Asian Film Festival. Ronald Cheng, Hanna Chan and Tony Wu head the cast of the film, which explores the way in which a crime committed by a mother reverberates in the next generation.