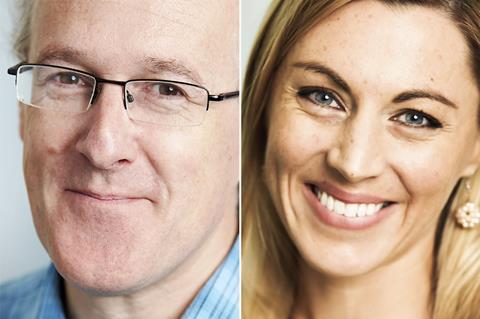 Entertainment One (eOne) president of international, film, Alex Hamilton will leave at the end of March 2019, signalling a shift by the company away from single-picture acquisitions and distribution to a greater focus on development and production.
Since joining in 2008 to launch eOne's film business, Hamilton has presided over a slate that includes The Twilight Saga franchise, 12 Years A Slave, Dallas Buyers Club and Mr. Turner, among others.
He cemented the company's reputation at the vanguard of UK independent distribution, and in recent years extended his purview across all territories where eOne distributed directly in Europe (UK, Germany, Spain, Benelux) and Australia/New Zealand. He previously served as managing director, film, EMEA.
Patrick Roy, who currently serves as president of international, film, with responsibility for North America, will broaden his remit to oversee all theatrical distribution across eOne's footprint as president of theatrical, film.
In the UK, Kezia Williams (pictured), who has led eOne's theatrical business under Hamilton, has been promoted to managing director, film – UK. Her remit expands to oversee all theatrical activity across the UK. Williams will work closely with Hamilton through the transition and reports to Roy.
"Alex's impact will be long felt at eOne, by our valued filmmaker partners and far beyond across the industry, and we can't begin to thank him enough for his leadership and commitment over so many years," said eOne's president of film and television Steve Bertram.
"We are fortunate that Kezia and the talented team will continue in success representing local filmmakers and global eOne partners alike. Kezia's wide-ranging experience and deep knowledge of the market will further boost our momentum across the UK. For now, our team is focused on the exciting season ahead with films including eOne-produced Wild Rose and Stan & Ollie, as well as Green Book, On The Basis Of Sex, Vice and If Beale Street Could Talk."
"My favourite adventures in the screen trade have been at eOne, working with friends, colleagues, partners and filmmakers across the world," said Hamilton. "It's been a privilege to work at this remarkable company for the past 11 years, but now it's time for a new chapter."
In its half-year results announced last month, eOne leadership said it expected around 120 total film releases in the full year, which was lower than earlier guidance of 140, of which around 60 are anticipated to be unique and will not be shared across multiple territories.
The production slate includes Queen And Slim. In post are Scary Stories To Tell In The Dark, Sundance 2019 selection Official Secrets, and Poms, which STX acquired during the AFM. Investment in acquisitions is expected to be approximately USD $115m (£90m).