Mediterranean-set love story is told in reverse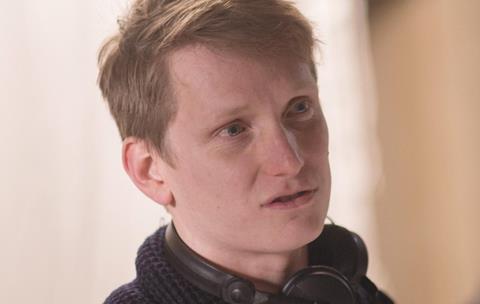 The company announced on Wednesday it has acquired television rights to Peter Nichols's novel.
BAFTA-nominated Tom Harper (pictured) will direct The Rocks and Laura Eason is attached to adapt the screenplay. Harper's credits include the War & Peace mini-series and horror feature The Woman In Black 2: Angel Of Death.
The book was published in 2015 and is a love story told in reverse set on the Mediterranean island of Mallorca.
The story starts in the present day with the death of an older married couple who fall from a cliff after an argument.
It rewinds through time, following the intertwined lives of the couple and their families over the course of 50 years.
The series, developed in the US and the UK, is being spearheaded by eOne's Carolyn Newman and Polly Williams. eOne controls worldwide rights to the series.
"Dark, funny and romantic, with a unique narrative twist, The Rocks grabbed me from the very first page," said Harper. "I'm incredibly excited to bring this story to the screen, and couldn't ask for better collaborators than Laura, 42, Automatik and eOne."
"Peter's novel combines romance and intrigue with a breathtaking backdrop and story structure perfect for a riveting series. We're thrilled that Tom and Laura are on board to bring it to life," said Pancho Mansfield, president of global scripted programming, eOne Television.
"We are enthusiastic to launch our television relationship with Josh Varney, Ben Pugh and Fred Berger and the teams at Automatik and 42 with this bold series."
Harper will also produce the show, with Josh Varney, Pugh and Eleanor Moran of 42 and Academy-Award nominated Fred Berger and Brian Kavanaugh-Jones of Automatik serving as executive producers.
"We're delighted to be partnering with Tom, Laura and eOne to adapt The Rocks, a thoroughly irresistible novel filled with romance, glamour, mystery and enthralling characters," Varney, Berger and Kavanaugh-Jones said.

"This dream team will no doubt capture the magic of Peter's brilliant writing and we can't wait for audiences to see this compelling story on screen."