Entertainment One is to bring Thandie Newton thriller Rogue, new drama Dates and comedy series Seed to MipTV.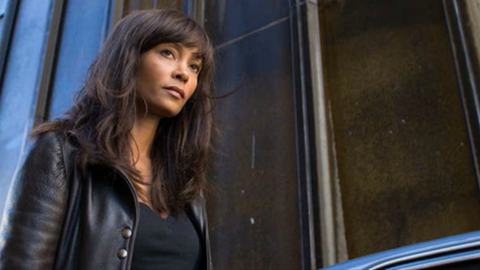 Newton, star of Crash and Mission Impossible 2, will be meeting buyers at the market in Cannes next week alongside series creator and executive producer Matthew Parkhill and fellow exec Nick Hamm.
Rogue, produced by eOne for DirecTV in the US and Mobie Central/The Movie Network in Canada, revolves around an undercover detective played by Newton who is tormented by the possibility that her own actions caused her young son's mysterious death.
Also on eOne's slate is Dates, a new series from Bryan Elsley, the creator of teen drama Skins. The drama, about people on dates, is to air on Channel 4 in the UK and is also being sold as a format.
Comedy Seed follows a thirty-something bartender who discovers he has spawned countless children after donating his sperm to supplement his income in his 20s. It is produced by Force Four Entertainment and stars Adam Korson.
In addition, eOne will bring holiday movies including Window Wonderland, Guess Who's Coming to Christmas and The Carpenter's Miracle.
It will also bring new series of The Walking Dead, Hell on Wheels, Haven, Rookie Blue, Saving Hope, Mr D, Call Me Fitz and Primeval: New World.