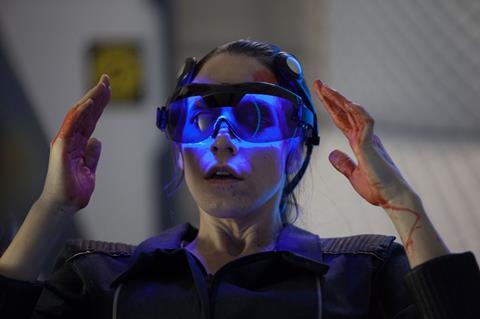 Epic Pictures, fielding interest on its Toni Collette fishing trawler thriller Sea Fever, has added several sales titles to its EFM roster including sci-fi 5th Passenger starring Doug Jones from The Shape Of Water.
The team has launched talks here on Rajesh Golla's English-Spanish drama Flavor Of Life, about a respectable Mexican restaurateur who reconnects with his estranged ex-con grandson and teaches him the ways of Mexican cuisine.
Erick Lopez, Pepe Serna, Roberto 'Sanz' Sanchez, Rene Moran, Lorena McGregor, Julia Vera and Eddie Martinez star.
Mark Brown's comedy Sharon 1.2.3. from 10:10 Global Entertainment and JuntoBox Films centres on a tech star who must decide which women to settle down with. Matt Bush, Skyler Samuels, Erinn Hayes, Gina Rodriguez and Nadine Velazquez star.
Scotty Baker's 5th Passenger takes place on board a spaceship where the crew race to find an alien that threatens to destroy them all. Tim Russ and Marina Sirtis also star.