EXCLUSIVE: Director of The Band's Visit to explore dilemma of being a Palestinian with Israeli citizenship.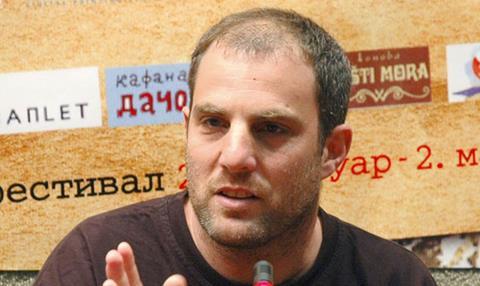 Eran Kolirin is gearing up to shoot an adaptation of Palestinian writer Sayed Kashua's 2006 tragi-comic novel Let It Be Morning in early 2017.
The work explores the trademark themes of Kashua, who rose to fame in Israel and internationally for his Hebrew-language newspaper columns, novels and TV dramas about the complexity of being a Palestinian with Israeli citizenship.
Kolirin's adaptation revolves around Sami, an urbane Palestinian accountant (rather than a journalist as per the novel) with Israeli citizenship who left his Arab home village years ago to take up a post in Jerusalem.
He is forced to re-assess his Palestinian roots and Israeli citizenship after he is trapped in his Arab home village when an Israeli army blockade is unexpectedly set up while he is attending a family wedding with his wife and young son.
Yoni Paran, CEO of Dori Media Paran (DMP), is lead producing, with Yael Fogiel of Paris-based Les Films Du Poisson on board as a co-producer.
Keren Michael, who handles feature films at DMP, says the planned $1.3m budget has already been 60% financed out of Israel thanks to the backing of the Israel Film Fund, broadcaster Channel 10 and the Gesher Multicultural Film Fund.
Fogiel has submitted the project to the Cinemas du Monde fund of France's National Cinema Centre (CNC) and is awaiting a response.
Dori Media Paran has longstanding links with Kashua having produced his popular sitcom Arab Labor, which gently exposed what it means to be a Palestinian living in Israeli society.
Michael says casting is currently underway for the feature, which will be 95% Arabic speaking. She acknowledges it may be difficult to get Palestinian actors on board amid the ongoing cultural boycott.
"I was a co-producer on Shira Geffen's Self Made and although we sent the script out to a number of Palestinian actresses, they all turned us down," she says, referring to Geffen's 2014 film about Palestinian and Israeli women who swap identities.
With this in mind, the production is also considering international actors of Arab origin for the role.
Let It Be Morning is the second novel by Kashua to hit the big screen after Eran Riklis adapted his 2002 debut Dancing Arabs, inspired by the writer's own trajectory after winning a scholarship to a prestigious Israeli school.
That film was to have opened the Jerusalem Film Festival in 2014 but its screening was moved to a less conspicuous slot due to a flare-up in the Middle East conflict after Palestinians fired missiles out of the Gaza Strip and Israel retaliated with a wave of airstrikes.
The renewed violence coupled with a rise in extreme anti-Arab sentiment led Kashua to leave Israel to set up home in the US.
It will be Kolirin's fourth feature after award-winning breakout The Band's Visit, The Exchange, which premiered in Venice in 2011, and Beyond The Mountain And Hills, which premiered in Cannes Un Certain Regard this year.
Other Dori Media
Let It Be Morning is among three productions on Dori Media's current film slate.
The company is preparing to shoot Amikan Kovner and Assaf Snir's Echoes about a man who goes in search of his wife's lover following her death, which is due to shoot in November.
The company is also continuing development of Eliran Malka's The Non-Conformist - previously titled The Unorthodox - charting the rise of Israel's Shas political party.
The film, which will shoot after Let It Be Morning, is supported by the Israel Film Fund, the Jerusalem Film Fund and the Gesher Film Fund.