Script from The Railway Man writer will be produced by the Ethel & Ernest team and Working Title co-founder Sarah Radclyffe.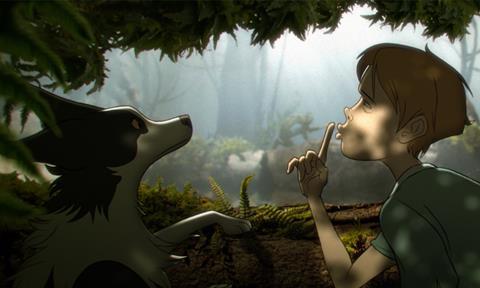 Lupus Films and Melusine Productions, two of the companies behind critically-praised feature animation Ethel & Ernest, have identified their next project.
They are joining forces with producers Sarah Radclyffe and Barnaby Spurrier on Kensuke's Kingdom, an animated feature adaptation of War Horse author Michael Morpurgo's 1999 children's novel.
Directors Neil Boyle (whose credits as an animator include Space Jam and Ethel & Ernest) and Kirk Hendry (who directed 2011 BIFA-nominated short Junk) will oversee the project from a script by The Railway Man writer Frank Cottrell-Boyce.
Camilla Deakin and Ruth Fielding of Lupus Films are producing with Sarah Radclyffe, who co-founded UK production outfit Working Title Films, as well as Stéphan Roelants of Melusine Productions and Barnaby Spurrier.
The film's plot follows the adventures of a young boy and his dog who are shipwrecked on a remote desert island. Terrified and struggling to survive, the boy soon discovers that they share the island with a mysterious old Japanese man who has been living on the island for decades with a family of orangutans as his companions.
The Lupus Films and Melusine Productions teams will be introducing the project at this weeks' Cartoon Movie event in Bordeaux. Both companies are shortlisted for Cartoon Movie's European Producer of the Year award for their work on Ethel & Ernest, which will also screen at the event.
"We are very excited to be embarking on this new animated adventure with Sarah Radclyffe, Stéphan Roelants and Barnaby Spurrier," said Camilla Deakin, co-founder Lupus Films.
"Kensuke's Kingdom is a thrilling family story with an ecological message which we hope will resonate with audiences across the world," she continued.
"Barnaby and I are delighted to have teamed up with two of Europe's foremost animation companies, Lupus and Melusine, and along with Kirk and Neil, are looking forward to bringing Frank's wonderful adaptation of Michael's much-loved story to the big screen," added Sarah Radclyffe.