Three-year deal will see STX release Valerian and the City of a Thousand Planets plus three other EuropaCorp films in 2017.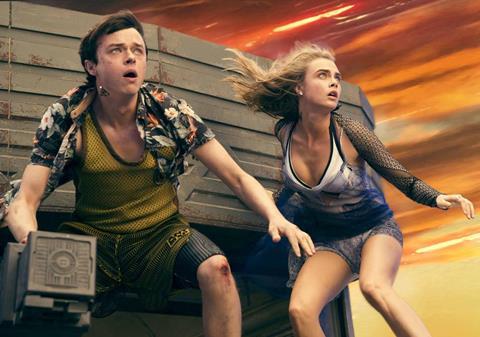 STX Motion Pictures Group and EuropaCorp Films USA have signed a three-year deal for STX to handle US theatrical marketing and distribution of EuropaCorp's upcoming features.
The first four films under the deal, all to be released in 2017, are comic book adaptation Valerian and the City of a Thousand Planets (pictured), written and directed by Besson; The Circle, starring Tom Hanks and Emma Watson; Lone Scherfig's UK-set romantic comedy Their Finest; and heist adventure Renegades, written by Besson and Richard Wenk and directed by Steven Quale.
According to a statement from the companies, EuropaCorp will maintain its 50% ownership of RED alongside the new arrangement with STX. EuropaCorp formed distribution and marketing operation RED in 2014 with Relativity Media and before Relativity hit financial trouble the joint venture had been expected to release Valerian in the US.
But there have been reports of recent executive departures at RED and now EuropaCorp's deal with STX puts the joint venture's future in further doubt.
Comenting on the new deal, Adam Fogelson, motion picture group chairman at STX Entertainment, said: "Luc Besson is a visionary entrepreneur, storyteller and filmmaker and we are enormously excited to be working with him and his entire team releasing EuropaCorp's slate of motion pictures in the United States."
EuropaCorp CEO Marc Shmuger said: "STX Entertainment's Motion Pictures Group is the perfect home for EuropaCorp's films. They bring the highest level of studio expertise to the marketing and distribution process, but they also bring an energy and nimbleness not found in a traditional major studio."
Added Besson: "We can't wait to get started on this partnership with our friends at STX. I worked with Adam when he championed Lucy at Universal, and I have great faith in him and the marketing and distribution team."