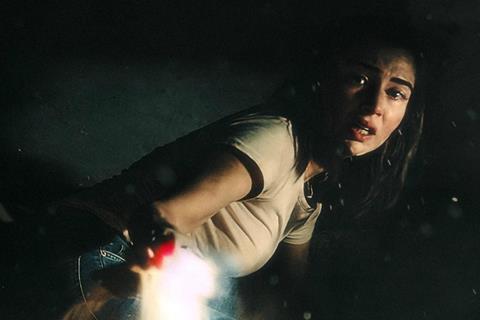 Rikke Ennis' REinvent Studios has closed deals with key territories on its Swedish thriller The Other Side, following AFM.
The film has sold to Italy (Bim), France (FIP), C.I.S (Exponenta), Germany, Switzerland and Austria (Splendid), Latin America (Mundo), Taiwan (Deepjoy), Vietnam (Mockingbird) and Philippines (Silverline Multimedia).
The Other Side marks the feature debut of co-directors Tord Danielsson and Oskar Mellander.
The story follows a family of three who move into a small-town duplex and begin to hear mysterious noises from a supposedly uninhabited part of the house. The cast includes Dilan Gwyn (Love Me) and Linus Wahlgren (Blue Eyes).
NonStop released The Other Side in Sweden in October, where it ranked among the top three at the box office.
Gila Bergqvist Ulfung produces for Breidablick Films. The film is financed by the Swedish Film Institute and SVT and co-produced by Gotland's Film Fund and NonStop Entertainment.
REinvent sales and marketing director Helene Aurø told Screen: "We have experienced a great interest for genre films. The fact that the story is based on true events that the writer and director Tord Danielsson experienced himself makes the film even more appealing to a global audience."
Company founder Ennis added: "There is an endless appetite for quality genre films internationally and this will be a big part of the REinvent strategy in the future to supply the market with these films."