Strong figures in France and eastern Europe but big decline in Germany.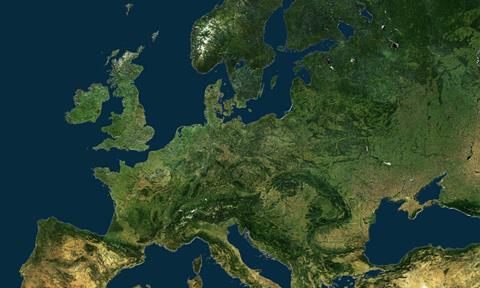 In 2016 admissions were up but revenue declined in European cinemas, according to a report by the International Union of Cinemas (UNIC).
The study revealed that there were 1.28 billion admissions in the 36 UNIC territories last year, a rise of 2.8% and a 12-year-high.
However, box office revenues across the region declined by 4.5% to $9.4 billion, with currency devaluations contributing to this, according to the report.
European box office revenues accounted for 24% of the global theatrical market for films.
Growth territories
The most successful territories by admissions and revenue growth in 2016 included France, Russia, Spain, and Italy.
France saw admissions rise by 3.8% to more than 213 million, its second-best performance in the past 50 years. This was helped by strong local titles including Les Tuche 2: Le Rêve Américain.
Local films were also key in Italy, where smash hits Quo Vado? and Perfetti Sconosciuti helped the box office rise by 3.9% and admissions by 6.1%.
Russia saw huge rises in admissions (11.6%) and box office (7.4%). Almost 195 million people visited the cinema in Russia in 2016, the second highest in Europe (behind France).
In Spain admissions passed the symbolic 100 million mark thanks to a range of sector-led audience development initiatives.
Among the most impressive growth was in eastern Europe, with Poland recording its best ever year, reaching 50 million admissions, with three local productions in the box office top five.
Admissions and box office were also up by more than 20% in both the Czech Republic and Slovakia.
Room for improvement
One of the more disappointing territories was Germany, which saw a 12.4% decrease in box office and 13% decrease in admissions in 2016, with local films failing to re-produce record-breaking performances from 2015.
Numbers in the UK were generally flat, with admissions rising slightly by 0.5%, but revenues declining 2.1% (this figure differs from Screen's annual box office report compiled with ComScore data). The record-breaking success of Spectre and Star Wars: The Force Awakens in 2015 contributed to this.
Challenges for the future
The market share of local films decreased in 2016 to 26.7% across the region. Turkey still leads the way with 50.7%, followed by France on 35.5% and the UK on 34.9% (though what constitutes a 'local' film remains a contentious issue - the UNIC data was compiled by the European Audiovisual Observatory).
A local film led the box office in 13 territories including Czech Republic and Poland.
The report also acknowledges the challenge of getting more young people into cinemas in certain territories. People aged under 25 are still the largest group of cinemagoers but in mature markets admissions in this demographic has levelled out or declined.
In the UK, for example, the number of cinema-goers between 15 and 25 years old has dropped 7% between 2008 and 2015. A pan-European research project commissioned by UNIC has examined the barriers to cinema-going amongst younger people and this report will be presented during the upcoming CineEurope conference.
Another issue is the lack of gender balance in the industry. According to UNIC, half the cinema audience in the UNIC region is female, but women occupy less than 5 per cent of senior positions in European cinema exhibition.
Read the full report HERE.