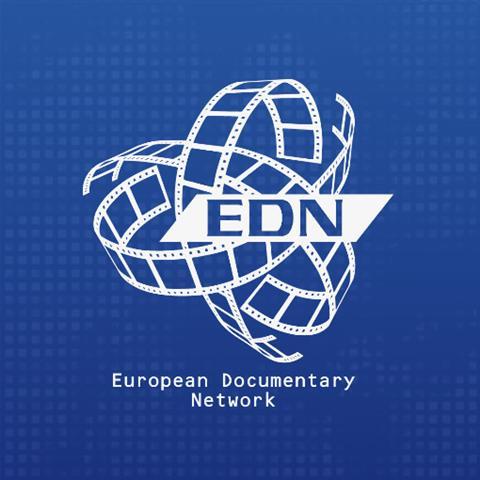 Troubled industry body the European Documentary Network (EDN) is headed towards a decisive meeting at the International Documentary Festival Amsterdam (IDFA) in November.
Established in 1996 to represent the interests of documentary professionals across Europe, the global network had more than 1,000 members at its height and has been respected for its advocacy work as well as training and networking activities.
But the past 12 months has seen the EDN in disarray amid a funding crunch, the departure of long-serving staff and board members, the appointment of an unelected interim board and a dispute over where it should be headquartered.
What should be done about the organisation going forward is splitting the opinion of professionals across Europe's traditionally congenial creative documentary scene.
Cracks began to emerge in late 2018 when the Danish Film Institute (DFI) announced it was withdrawing structural funding.
The DFI had supported the EDN since its inception, providing a lump sum each year, which was earmarked for one project and overheads such as office rent, salaries, publicity and other operational costs. It also housed the organisation in its Copenhagen Filmhuset HQ.
Insiders have said that the internationalisation of the body, which once had strong Danish ties, meant it was inevitable that the DFI would eventually pull its support at a time of squeezed resources.
Shaky financial foundations
The ending of DFI funding, however, is not the only factor behind the EDN's problems.
"EDN has always had a very difficult financial model," said Andy Glynne, a triple Bafta-winning UK producer-director who was EDN chairman from 2014 to late 2018. "It was constantly scrambling. All it needed was one of those stilts that was holding up the EDN to partially cave in and we had financial difficulties."
A bigger challenge facing the body at the end of 2018 was a change in the way the European Union's Creative Europe programme meted out its funding so that it no longer pre-financed projects.
"They said, 'You are going to have to cash flow projects,'" Glynne recalled. "The issue wasn't solvency. The issue was cash flow. We reached the point last year where we felt, 'We are in big trouble, we can't cash flow.'"
The board informed members of the situation at the traditional AGM at IDFA last year and began a search for new partners to fill the funding gap.
"People were going to dig into their pockets but it wasn't going to be enough," said Glynne.
Closure of Copenhagen HQ
A white knight seemed to appear in the figure of Dutch internet entrepreneur Jan Riemens, who was brought to the table by EDN member Flore Deroose.
The businessman is best known in the Netherlands as the co-founder of online video platform Zoomin.TV, which he exited in early 2018. Deroose previously worked at Zoomin.TV as director of editorial.
Riemens agreed to sign financial guarantees, underwriting the EDN through his new company Adversa TV, so that the body could apply for further Creative Europe support.
In return, he is reported to have stipulated that the headquarters be moved to Amsterdam and that Deroose be appointed interim director.
In the meantime, long-time EDN director Paul Pauwels let Copenhagen staff go and then left abruptly in April. Pauwels is unable to discuss the details of his departure for legal reasons.
In May, EDN's offices moved to Amsterdam and an interim board was announced with Deroose in the position of director alongside Riemens in the role of chairman and respected doc industry veteran Jan Rofekamp, CEO of sales company Films Transit, also a member.
Division
Former Danish EDN director Cecilia Lidin has been one of the most vocal critics of the relocation to Amsterdam, claiming it breaks the body's bylaws.
"The association can only be moved after it has been brought to a vote by the members," she wrote in a blog post in May.
"We are dealing with management that are working in total disregard to rules and regulations - with the sole argument, that if they had not acted, EDN would not have survived. If EDN cannot survive following the by-laws on which it was founded - then it should die.'
In a recent interview with Screen, Rofekamp countered: "Nobody ever looked at the bylaws since EDN existed. All of a sudden, they were pulled out of the closet. We have no subsidy from Denmark, no housing from Denmark. It is a very expensive country and the bylaws allow EDN to set up offices in other countries."
Deroose emphasised that EDN is still registered in Denmark so it is not contravening the bylaws. She added that the body did not necessarily have to stay in Amsterdam but believed it should "let go" of the obligation to remain registered legally in Denmark.
Adding to the fray, Riemens put out a statement in late September saying the organisation had been a mess when he became involved in January. "We found an organisation adrift where the staff were highly demotivated, the director continuously unavailable, the administration in chaos," he wrote.
He added that Deroose had been forced to take on the role of interim director after staff and Pauwels departed.
"Her task was sincerely complicated by the fact there was no information and no proper hand-over whatsoever," he wrote.
Glynne refuted this version of events: "What they are trying to do is show it [EDN] was run a terrible way, there was malfeasance, there was improper accounting or behaviour in order to show they were the brand new spanking EDN.
"What has happened is that they've lost a lot of goodwill, a lot of favour. The key stakeholders are very trusting of the former staff of EDN rather than EDN itself. It has lost its place.
"The best thing that could happen is that the members vote with their feet and vote by their ballots that a new board should be out in place and that Jan Riemens should stop being chairman. Then it has a chance of becoming everything it should be."
Deroose told Screen that she does not want to remain in place as director indefinitely. Applications are open for a new permanent director, closing October 25. She hopes a suitable candidate can be found in time for the AGM at IDFA on November 24.
"My ambition is to find the right people to make EDN alive and kicking again, successful and strong," she said. "It's really important that somebody comes on board to be that voice of the European documentary sector, to really fight and lobby for European documentaries."
Next steps
Debate over EDN's future looks set to rumble on right up until the AGM next month.
Former EDN chairman Mikael Opstrup acknowledged that the EDN would no longer exist were it not for the intervention of Riemens and Deroose but added that the handling of the appointment of the interim board and the move to Amsterdam contravened a number of rules.
"It's a board that is not elected by the members which is a violation of our guidelines," he said. "Secondly, after almost a year of silence about plans for EDN and 90% of all previous partners refusing to cooperate with EDN, only an empty shell is left."
The interim board said it will provide more information about plans for the rebooted EDN in the run up to the AGM.
Meanwhile, a number of professionals are suggesting EDN members should walk away from the body altogether and set up a new breakaway organisation.
"I wish there'd be a few passionate documentary people who'd start a fresh and contemporary version of what EDN used to be, with ideas, energy, a plan, a structure and recognisable faces," Matthijs Wouter Knol, head of the Berlinale's European Film Market, wrote in a Facebook post last month.
"I'd support them, and I think many others with a heart for European documentary would. Everybody's waiting for something to happen. In the upcoming months DOK Leipzig, DocLisboa, and IDFA would probably help any initiative — EFM's DocSalon would kick-off 2020 with them. Who dares?"