EXCLUSIVE: Completion guarantor has six films at Toronto including Ben Wheatley's High-Rise.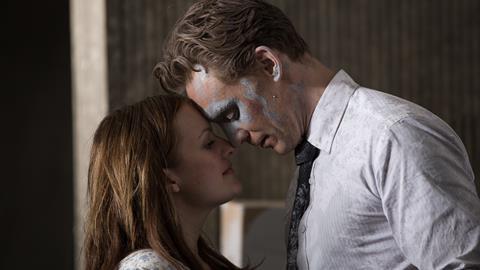 European Film Bonds has revealed the company has now bonded more than €1bn ($1.1bn) of production finance.
The completion guarantor, which has its head office in Denmark and has been in operation for seven years, has six films screening at the Toronto International Film Festival (Sept 10-20).
These include premieres for Ben Wheatley's High-Rise, Matt Brown's The Man Who Knew Infinity, Alexandra Keining's Girls Lost, The Salvation director Anders Thomas Jensen's latest Men & Chicken, and Catherine Hardwicke's Miss You Already.
Other recent titles include Cannes competition entry Louder than Bombs from director Joachim Trier and awards season candidate Sarah Gavron's Suffragette, which received its world premiere at Telluride 2015 and is released on Oct 23 in the US through Focus Features.
EFB has recently expanded its operations working in Australia and China as well as securing a long-standing relationship with South African executive Paul Raleigh.
Last year, EFB hired ex-Universal production exec Peter La Terriere to set up a new UK office and spearhead the company's English-Language production business and it has also opened an office in Madrid in partnership with Fernando Labrada and Jesus Pieto and consultant Nadine Luque where they bond films from Spain and Latin America.
The company, which founder Per Neumann said he expected to set off EFB's busiest year to date, is currently bonding new films from Jim Sheridan, John McDonagh, Ben Wheatley and Lee Tamahori.
"I am really pleased at how well our efforts are received and appreciated by producers, directors and financiers across the industry," said Neumann.
EFB was founded by Per Neumann, Nina Crone and Hans Lonnerheden. Andreas Pense, Vibeke Vindelov and Dieter Kosslick sit on the company's board.