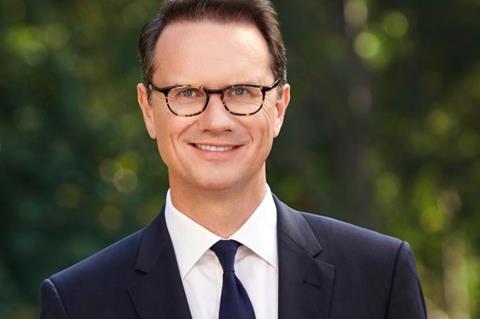 Highly regarded British Hollywood executive Peter Rice has struck a deal with A24 to produce and co-finance film and TV one year after his departure as Disney's head of TV.
The arrangement is non-exclusive and will allow Rice to make film and TV with other companies.
Rice hailed A24 for building "Hollywood's most vibrant, fearless, and creative studio", adding: "The fact that they made it out of whole cloth in a decade is a testament to their exquisite taste, razor-sharp business acumen, and infectious enthusiasm for creativity and artists."
A24 partner Daniel Katz said: "Peter has extraordinary taste, one-of-a kind relationships with world-class creators and true vision."
Rice's tenure as chairman of Walt Disney Television and co-chair of Disney Media Networks ended a year ago when then Disney CEO Bob Chapek pushed him out.
Rice was replaced by his lieutenant Dana Walden, who now serves as co-chairman of Disney Entertainment. Chapek himself was ousted months later after a turbulent and brief to make way for the returning Bob Iger.
The British executive had long been regarded as a potential heir to the throne at Disney and prior to the Disney-Fox merger had worked for many years at Rupert Murdoch's Fox empire, both as president of 21st Century Fox and president of Fox Searchlight.
A24 is enjoying a purple patch, having recently garnered nine Oscars for Everything Everywhere All At Once and The Whale, and earning acclaim this year for Cannes Competition selection The Zone Of Interest, and Sundance and Berlinale entry Past Lives.