EXCLUSIVE: Daniel Bort heads to the Croisette with an inaugural slate as president of the rebranded boutique international sales and distribution company.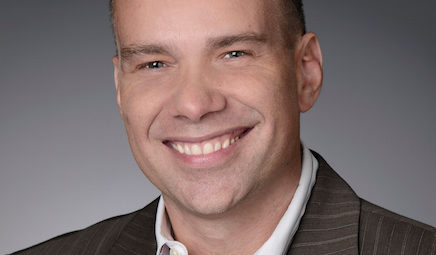 Expression Entertainment is an expanded reconfiguration of Continental Media, the sales company that launched three years ago and is solely owned by real estate and music industry entrepreneur Neil Harrington.
The Los Angeles-based outfit, which soft-launched at the EFM in Berlin, will work with filmmakers to establish long-lasting relationships and will board projects at development phase where possible.
Bort and his team will guide content providers to the appropriate platform and distribution strategy, a service the executive told Screen was more vital than ever in a rapidly evolving marketplace. To this end Expression is planning to establish a US distribution arm.
Harrington and Bort have brought on Boris Isaac as operations and development manager, while Chris Goodman will work in worldwide licensing.
Bort, who served as vice-president of sales at Cinema Management Group, commences talks with buyers in Cannes on Nick Wernham's rom-com No Stranger Than Love with Alison Brie, Justin Chatwin and Colin Hanks.
The inaugural roster includes fantasy tale Albion: Rise Of The Danann, which is currently in production and features an ensemble cast led by John Cleese, Jennifer Morrison, Stephen Dorff, Liam McIntyre and Debra Messing.
"I was ready to take the leap and establish my own venture and I saw in Neil's structure the right fit to make this transition effectively," said Bort. "In less than 10 days we were taking meetings and closing deals in Berlin.

"I certainly didn't expect how quickly we could assemble our slate. In less than three months, films came to us with an embarrassment of riches.

"Producers like Dori Sperko, Richard Wernham, Petr Jakl, Brinna Kelly, D C, Hamilton, Paul Fler, Joe Restaino, Aleteia Selonk and Jason Berman entrusted us with their films, and for that I am very grateful."
"Intellectual properties offer you a wide range of possibilities," said Harrington. "Exploring all the choices [that] a good idea can turn into is fascinating to me. I believe there's still room to grow in the business. We can make a difference to the producers we are working with."
Harrington added: "Every film is different. You may get lucky and find the ideal distributor that will exploit every angle of your film effectively. However, you may also take advantage of how business is becoming globalised and cut deals outside the norm that will help you maximise the results on any given film.

"This may sound unthinkable to some for now, but I believe that's where the business is going. We will be less dependent of isolated all-rights deals and more on distribution partners."