The Paris-based Pyramide co-founder, producer and distributor worked closely with Aki Kaurismaki, Nuri Bilge Ceylan and Catherine Corsini, among others.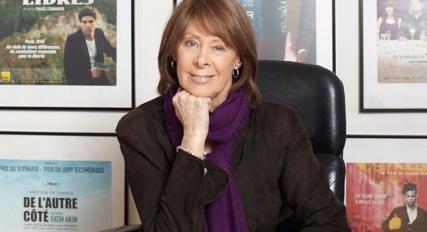 Veteran distributor and producer Fabienne Vonier, who co-founded Paris-based distribution and production company Pyramide, has died after a long illness. She was 66.
"Fabienne was passionate about film," said long-term collaborator Eric Lagesse, who took over Pyramide's distribution and international sales activities in 2008. "She was someone who was constantly on the look-out for interesting productions, directors."
Lagesse continued: "She had done it all: exhibition, distribution and lastly production. She did everything to the full and was as demanding of herself as she was of everyone else. She was a true professional, working right up until the end."
In a career spanning more than 40 years, Vonier supported the work of scores of directors from across the world including Finland's Aki Kaurismaki, Canadian Denys Arcand, Mexico's Alejandro Gonzalez Inarritu, Palestinian Elia Suleiman, Egyptian Youssef Chahine, Turkey's Nuri Bilge Ceylan and Fatih Akin, as well as a host of compatriot filmmakers.
Vonier started out in the film industry in 1972 as the manager of the Le Club cinema in the eastern French city of Strasbourg, where she studied law and political science. The arthouse theatre was founded by legendary director Louis Malle in 1969 to create a space for less mainstream films in the city.
It was during this period that Vonier met her husband and long-time collaborator Francis Boespflug, who would go on to head Warner France.
After nearly a decade at Le Club, Vonier joined UGC in 1981 as head of exhibition for the Rhone-Alps region before heading to Paris to oversee the company's theatres in and around the French capital. In 1985 she joined Marin Karmitz's Paris-based mini major MK2 as head of distribution.
In 1989 Vonier co-founded distribution and production company Pyramide with Malle, Boespflug, Vincent Malle, Claudie Cheval and Michel Seydoux.
The company quickly built up a reputation as one of France's top distributors of international and local arthouse fare. Notable titles on its slate in the first two decades included Malle's May Fools (Milou En Mai), Alain Resnais' Smoking, No Smoking, Tonie Marshall's Venus Beauté, Chahine's Destiny, Suleiman's Divine Intervention, Fatih Akin's The Other Side Of Heaven and Kaurismaki's Lights In The Dust.
"It was Fabienne who discovered, introduced France to Kaurismaki," said Lagesse. "She loved The Match Factory Girl, bought it for France and then continued to collaborate with Kaurismaki from then on," he added, referring to the Finnish filmmaker's 1990 picture about a factory girl. Vonier co-produced a number of Kaurismaki's films and acted as lead producer on his French-language feature Le Havre.
In 2008, Vonier ceded Pyramide Distribution, which handled local distribution and international sales, to Lagesse to focus fully on producing through Pyramide Productions. The two companies continued to collaborate closely.
Under the Pyramide Productions banner, Vonier produced and co-produced more than 40 films including Claire Denis' No Fear, No Die, Benoit Jacquot's The School Of Flesh, Marshall's France Boutique and Catherine Corsini's Les Ambitieux, Leaving and Three Worlds.
Her co-productions included Arcand's Oscar-winning The Barbarian Invasions, Ceylan's Climates and Three Monkeys, Akin's Soul Kitchen and, most recently, Lucia Puenzo's Wakolda, which screened in Cannes' Un Certain Regard this year.
Posthumous productions include Akin's The Cut, which is currently in post-production, and Julie Lopes Curval's Le Beau Monde, which is due to start shooting this summer.
Alongside her work at Pyramide, Vonier was also a member of the influential Club des 13, a think tank dedicated to film financing and distribution issues, and was a founding member of the DIRE distributors association.
The French Association Of Film Directors and Producers said of Vonier in a statement: "Throughout her illustrious career as a distributor and producer she remained faithful to the principles of independent and creative cinema. Her eye and choices were a sign of her great courage, which she demonstrated in all circumstances… she will be greatly missed."
Photograph: Chiara Santarelli.