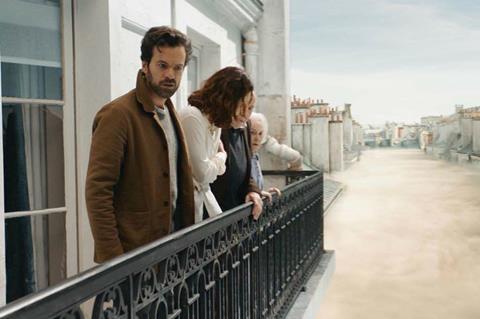 Announcing the second wave of programing on Thursday (June 14), top brass at the 22nd annual Fantasia International Film Festival said the Montreal event that runs from July 12-August 1 will open with Daniel Roby's Dans La Brume.
The France-Canada thriller about a toxic mist that takes over Paris after an earthquake stars Romain Duris, Olga Kurylenko, and Fantine Harduin.
It is one of more than 130 features to be announced later this month. Thursday's announcement includes the world premiere of Blumhouse thriller Hurt from director Sonny Mallhi, as well as Tales From The Hood 2 from writer-director-producers Rusty Cundieff and Darin Scott and executive producer Spike Lee.
The line-up includes first screenings of Satoshi Miki's musical comedy Louder! Can't Hear What You're Singin', Wimp!, and Robert D. Krzykowski's debut feature The Man Who Killed Hitler And Then The Bigfoot starring Sam Elliott, Aidan Turner, Caitlin FitzGerald, and Ron Livingston.
Park Hoon-jung's The Witch: Part 1. The Subversion, Aneesh Chaganty's Searching, Dennison Ramalho's Among The Living, Baek Seung-bin's I Have A Date With Spring, and Daniel Robbins' Pledge are also on the roster.
The Camera Lucida section of the festival, which showcases experimental, auteur-driven projects, will feature Tadashi Nagayama's Being Natural and Aaron Schimberg's Chained For Life. Fantasia's Action! Section will feature Michael Mort's Chuck Steel: Night Of The Trampires, Victor Vu's Loi Bao, and Erik Matti's Buybust.
For more information, click here.