The beloved, BAFTA-nominated actor had been battling dementia for four years.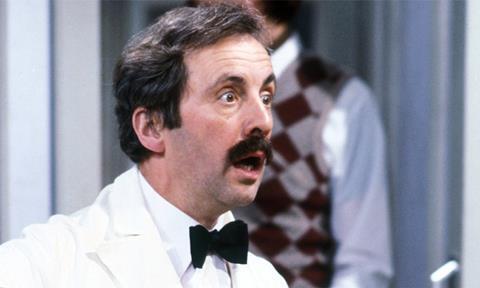 British actor Andrew Sachs, famous for playing the hapless Spanish waiter Manuel in Fawlty Towers, has died aged 86.
He passed away last week in a nursing home according to his wife Melody Sachs. The actor had been battling dementia since 2012.
Sachs became a household name – and earned a BAFTA nomination - after playing Manuel in the John Cleese-fronted sitcom Fawlty Towers, which ran for just 12 episodes between 1975-1979. It is now considered one of the greatest British sitcoms of all time.
Sachs also appeared in numerous films, TV programs and radio shows during his 60-year career, including; Coronation Street, Hitler: The Last Ten Days, the Are You Being Served? movie, Revenge Of The Pink Panther, Quartet and as the narrator in the BAFTA-winning Troubleshooter.
His wife said: "My heart has been broken every day for a long time. I never once heard him grumble."
"It wasn't all doom and gloom, he still worked for two years.
"We were happy, we were always laughing, we never had a dull moment. He had dementia for four years and we didn't really notice it at first until the memory started going.
"It didn't get really bad until quite near the end. I nursed Andrew, I was there for every moment of it."