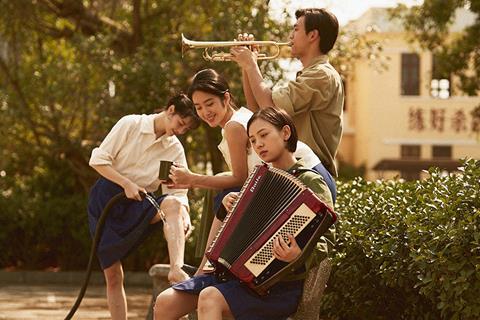 Trinity Filmed Entertainment have acquired all UK rights to Feng Xiaogang's Youth, which premiered at the Toronto Film Festival this year.
The company plans to release the Chinese drama in UK cinemas by the end of the year.
Youth follows a group of young people who grow up in an army performance troupe and is set during the 1979 Sino-Vietnamese war.
The film's release in late September in China was postponed after being originally scheduled to open over the National Day holidays weekend, with no explanation given. The release has been rescheduled to December in China according to reports.
The UK deal was struck by Callum Grant and Michael Rothstein at IM Global, with Cedric Behrel and Robin Grbich at Trinity.
Trinity have also acquired Ice Man II from China 3D, Detective Dee: The Four Heavenly Kings from IM Global and The Master from Golden Network.
A spokesman for Trinity said: "We're grateful to be able to be able to bring such a timely and important film about China's recent history, from one of the greatest directors working in China, to UK audiences at the same time as it is released in its home country."