Controversial VOD-only release of Welcome to New York sets precedent for future film releases in France.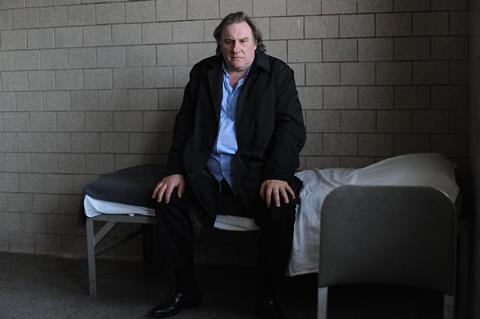 Abel Ferrara's Welcome to New York has clocked up some 100,000 screenings during its ground-breaking VOD-only release in France, according to Paris-based producer/distributor Wild Bunch.
The headline grabbing film stars Gerard Depardieu in a role inspired by the fall of former IMF chief and potential French presidential candidate Dominique Strauss-Kahn, following his arrest on sexual assault charges, later dropped, in New York in 2011.
Its release strategy has proved nearly as controversial as its subject-matter in French distribution and exhibition circles.
In an initiative masterminded by Wild Bunch, the film was released directly on seven VOD platforms in France on May 17, following a lively premiere and press conference on the fringes of the Cannes Film Festival.
The move to release it on VOD ahead of a theatrical release meant the highly anticipated film could not screen in theatres under French media chronology laws, which demand a four-month window.
To show the magnitude of the film's VOD success, Wild Bunch noted that family entertainment title Asterix and Obelix in Britain 3D recorded 88,000 screenings in its first week on VOD release.
Wild Bunch would not give any official comment on how the results of the experiment would impact its distribution activities in the future but co-chief Vincent Maraval said on Twitter: "100,000 viewings in a week, nothing will be as it was."
VOD platforms involved in the experiment include Orange 24/24, FilmoTV, SFR, iTunes, Canalplay, MyTF1VOD, Google Play, Videofutur and Virgin Mega.
Wild Bunch subsidiaries in Spain and Germany released also launched the film in Spain and Germany on May 17 and in Italy on May 22.
Left out of Cannes Official Selection, the film has also started stacking up invites from other festivals.
It will open the Champs Elysees Film Festival on June 10, in the presence of co-star Jacqueline Bisset, and will also screen in the Edinburgh Film Festival at the end of June, the line-up of which was announced yesterday.