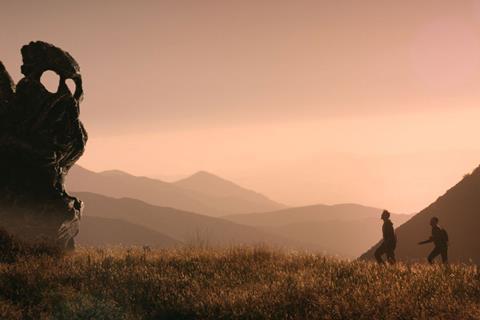 London-based sales agent AMP International has inked multiple deals on its popular festival title The Endless.
The sci-fi/horror premiered at Tribeca in April and went on to pick up awards at genre festivals Neuchâtel, Bucheon and Toronto After Dark. This week it is playing at Estonia's Tallinn Black Nights Film Festival.
The title has previously been bought for the US (Well Go USA, a deal that was struck by XYZ, which repped US rights), UK (Arrow Films), and Scandinavia, Benelux and Iceland (NonStop Entertainment).
Further deals have now been done for German-speaking Europe (Meteor), Australia and New Zealand (Umbrella), CIS (Exponenta Film), China (Lemon Tree), Latin America (Imagem), Japan (Klockworx), Spain (La Aventura) and Vietname and Malaysia (Keng Pictures).
Written, directed, produced by and starring Justin Benson and Aaron Moorhead, the film tells the story of two brothers who return to a death cult that they had previously fled a decade ago, only to find that there may be some truth to the group's otherworldly beliefs.
Further producers included David Lawson of Snowfort Pictures and Leal Naim and Thomas R. Burke of Love & Death Productions. Frederick Pfaff and Robert Pfaff executive produced.