Screen reports from festival-focused industry initiative's first edition.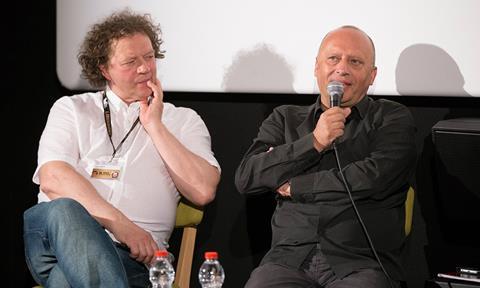 A group of high-profile film festival directors and wider industry gathered at Jerusalem Film Festival on Friday (July 14) to debate the future of film festivals in the age of streaming platforms and the changing arthouse ecosystem.
Dubbed Think Fest, the event's guests including delegates from festivals including Tribeca, Rotterdam, Locarno, Karlovy Vary, Sarajevo, Berlin, Venice, Goteborg, Busan, Istanbul and Thessaloniki.
Screen International contributing editor Wendy Mitchell moderated the day's discussion, which addressed the impact of streaming platform on festivals, the changing face of distribution and why festivals remain important in the 21st century.
Click the links below to read the individual reports.
Streaming platforms and disruption: Frederic Boyer (Tribeca), Mirsad Purivatra (Sarajevo), Anna Hoffmann (Berlinale Forum)
The changing arthouse ecosystem: Mike Goodridge (Protagonist Pictures, Film Festival and Awards Macao), Karel Och (Karlovy Vary), Bero Beyer (IFFR)
Staying relevant in the 21st century: Carlo Chatrian (Locarno), Matthijs Wouter Knol (EFM), Cosima Finkbeiner (Beta Cinema)