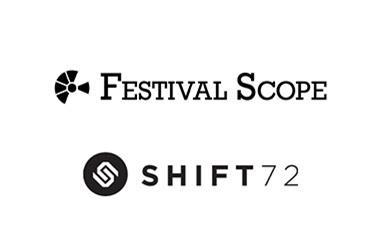 Paris-based festival and industry event platform Festival Scope and New Zealand online streaming specialist Shift72 have signed an exclusive partnership to offer a joint service to film festivals that are moving online after being forced to cancel due to the Covid-19 pandemic.
The two companies recently both collaborated with the pioneering, online edition of Denmark's CPH:DOX in March, after Shift72 started working alongside Festival Scope to help the event cope with higher than expected public demand.
Under the exclusive deal, the partners will jointly help festivals set up their own branded, public-focused online cinema platform. Festival Scope will manage the relationships with festivals and offer advice on how they can best present their line-ups, while Shift72 will oversee technical solutions.
Festival Scope is the consumer-faced sister platform of industry and press-focused platform Festival Scope Pro. It has worked with scores of film festivals to provide online screening events with virtual seats and set screening times such as Rotterdam's IFFR Live and Venice's Sala Web.
Shift72 is a specialised video streaming solutions with a track record in helping film, media and broadcast businesses launch and manage their own streaming services. Its film industry clients have included Cannes Marché du Film, SXSW, The American Film Market, CPH:DOX and PÖFF Tallinn Black Nights Film Festival.
Swiss documentary festival Visions de Réel, which was due to take place from April 24 to May 2 in the lakeside town of Nyon, will be the first festival to tap into the joint offering. The festival announced first details of its online incarnation – running April 17 to May 2 – last week.
"We're excited to be launching an online solution specifically designed to help film festivals grow digitally through these uncertain times," said Shift72 founder and CEO David White.
Festival Scope founders Alessandro Raja and Mathilde Henrot said the partnership is a natural extension of the work the platform has been doing with festivals like Venice, Rotterdam and most recently CPH:DOX.
"Looking at this year's virtual edition of CPH:DOX, we realised it was the right time to join forces with Shift72 in order to offer a solution of the highest quality and help as many festivals as possible," they said.
In the backdrop, Festival Scope Pro has also been busy with digital industry events. Most recently, it supported the Doha Film Institute's Qumra Online initiative, which was set up after the physical event was cancelled at the eleventh hour due to the Covid-19 pandemic.