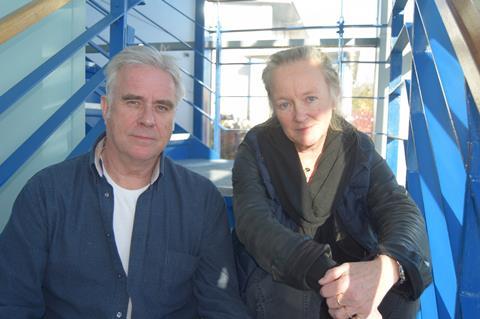 Welsh film development agency Ffilm Cymru Wales has invested £185,500 in seven companies for the 2019 funding round of its Company Support scheme.
The fund is designed for Wales-based companies with a feature film focus.
Leading the recipients of this year's funding is Adrian Bate and Pip Broughton's Vox Pictures, which receives a £50,000 investment towards increasing its core workforce. Vox recently finished work on Craig Roberts' second feature Eternal Beauty, which shot last summer in Wales.
Elwen Rowlands and Hayley Manning's Little Door Productions receives £47,500, which it will put towards hiring additional staff.
Red & Black TV Ltd and Severn Screen, which have previously secured support through the scheme, receive an additional £35,000 each.
Rounding out this year's funding are three new production companies receiving £6,000 each: Awen Media, Standoff Pictures and Perfectmotion Ltd.
Launched in 2013, the scheme has now invested a total of £645,500 in Welsh film businesses. Previous companies to have received investment include Prevenge producers Western Edge Pictures; and Mad As Birds Films, producers of Six Minutes To Midnight.