Fifty Shades Of Grey sequel continues to dominate social media chatter.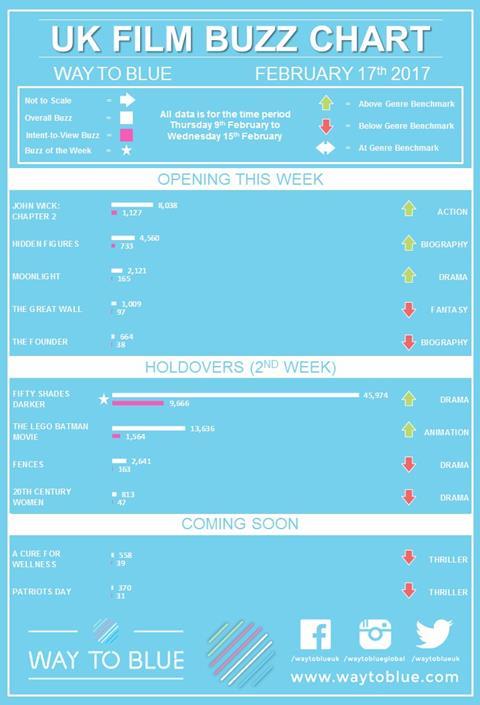 Fifty Shades Darker is prompting the most buzz on UK social media channels as it enters its second week at the box office, according to analysis firm Way To Blue.
The sequel clocked up 45,974 comments across social media, news, forums and blogs over the last seven days, with 9,666 of those registering an intent to view.
The Lego Batman Movie, also entering its second week at the box office, sits in second place with 13,636 comments, 1,564 of which suggested intent to view.
Of the new openers this week, John Wick: Chapter 2 prompted the most buzz, with 8,038 comments and 1,127 that registered intent to view.
For an explanation of the Way to Blue chart and its methodology, which tracks 'overall buzz' and important 'intent to view' buzz, click here.