Erotic thriller generates more than 10 times as much online comment as the Wachowskis' Jupiter Ascending.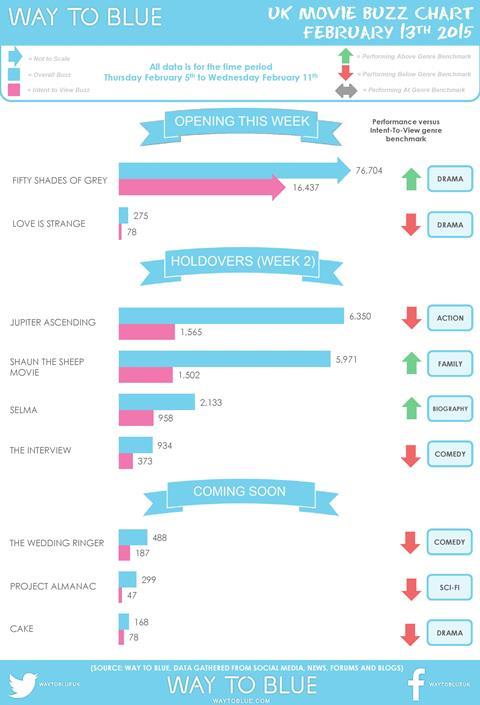 Fifty Shades Of Grey has already made a splash at the box office in France and Australia and looks set to repeat that success in the UK, according to the latest online buzz chart.
The erotic thriller generated close to 77,000 comments from Feb 5-11 across social media, news, forums and blogs, according to Way to Blue.
More than 21% of that figure expressed intent to view, meaning they were likely to convert those comments into cinema tickets.
It left all other titles in the shade. Following its UK release last week, the Wachowskis' sci-fi adventure Jupiter Ascending drew more than 6,300 comments, with a quarter of those expressing intent to view.
Shaun The Sheep Movie managed to shepherd nearly 6,000 comments, with 25% looking to head to the cinema to see the stop-motion animation.